Back to School: Resolving Potential Issues Through Your Parenting Plan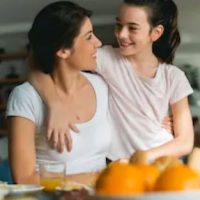 With the summer season officially over, parents are now focusing their attention on the school year. In addition to your other obligations, students require help with homework and your support in various school related activities. Meanwhile, teachers and school administrators will also be vying for your time, consulting with you on grades and other important issues. Balancing these demands can prove challenging. It is even more difficult when you are divorced or otherwise no longer with the other parent and have to navigate these situations alongside child time sharing agreements. Addressing school-related issues in your parenting plan now can help avoid potential problems.
School Related Issues That May Arise With Your Child's Other Parent
Schools do not just encourage parental involvement-in many cases, they require it in certain matters. If you and the other parent are no longer together, this can easily create problems. The AASA, School Superintendents Association councils administrators on dealing with these potentially sensitive issues. They warn that there are three common areas in which disputes between parents in child time sharing agreements are likely to arise:
Access to school related records and documents: Unless there is a court document specifying otherwise, both parents are legally entitled to information about their child's education and progress.
Making decisions on behalf of the child: Parents often have strong opinions on what is best for their child and may disagree when it comes to making decisions regarding educational opportunities, extracurricular activities, and special programs the child may be eligible for.
Attendance at teacher conference and school related functions: One of the most common issues involves power struggles between parents over teacher conferences, attendance at concerts or sports activities, and chaperoning field trips or other events. These situations can get particularly contentious when one parent brings their new partner along with them.
From the school's standpoint, complex state and federal laws protecting the rights of parents regardless of their marital status discourage them from 'taking sides' in regards to the above issues. As the primary concern should be making sure the child's best interests are served, the best way to address these situations is through a court order.
Including School Related Arrangements in Your Parenting Plan
School related issues can be addressed through your Florida parenting plan. In addition to specifying the amount of time the child spends in each parent's home and arrangements for special occasions and school breaks, other important areas to consider include:
Legal authority in making decisions on behalf of the child;
Authorization for picking up or dropping off children at school;
Notifications in the event of school problems or emergency situations;
The rights to attend school related events and activities;
Rights and limitations on bringing other family members, friends, or romantic interests to school related events.
Let Us Help You Today
Being thorough in your parenting plan can help avoid future problems in child time sharing arrangements. To discuss your options, call or contact our Fort Lauderdale child custody and time sharing attorney and request a consultation today.
Resources:
flcourts.org/content/download/403367/3458536/995a.pdf
aasa.org/SchoolAdministratorArticle.aspx?id=19622
https://www.vanessaprietolaw.com/your-rights-in-making-decisions-that-impact-your-child/