Behind The Controversy Over The Parents' Bill Of Rights In Florida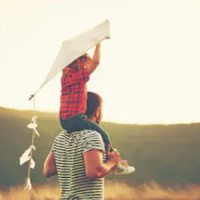 As a parent, protecting your child's health and wellbeing is a top priority. This means making decisions on their behalf that you determine are their best interests. A new law that recently went into effect in Florida helps to protect parental rights, but it has also created some controversy. Our Fort Lauderdale family law attorney explains what important provisions and potential problems that could arise.
Florida Parents' Bill of Rights
Most states have a parents' bill of rights contained within their laws. These generally assert the parent's authority in matters impacting the child and their right to raise them in the way they see fit. Previously, Florida did not have this type of law in place. That changed at the beginning of July 2021 when CS/HB 141, otherwise known as the Florida Parents' Bill of Rights, went into effect.
While there are other laws throughout the state statutes that defend and protect parents and their relationship with their children, the new law elaborates on these further. It details the rights of parents as well as legal guardians in matters pertaining to the child's upbringing, education, health care, and mental health. This includes:
The right to direct the education and care of the child;
The right to direct the child's upbringing and their moral or religious training;
The right to enroll their child in public, private, or parochial school, or to homeschool them if they wish;
The right to access and review all of their child's school records;
The right to manage their child's medical care and medical decisions on their behalf;
The right to review their medical records;
The right to give consent before blood or DNA is taken or shared with any agency;
The right to be notified immediately if their child faces criminal charges;
The right to consent before any pictures or videotapes of their child are taken or made.
Controversy Over Florida Parent's Bill of Rights
While the Florida Parents' Bill Of Rights is hailed by many as protecting families and the authority of parents, it does have detractors. Controversy has erupted over whether it could hinder emergency treatments and put children at risk.
According to a July 2, 2021 news report by JD Supra, there are concerns that the strict requirements in providing any type of services to children without getting the parent's permission first could put the overall well-being of certain children in jeopardy. For example, it could hinder school officials from providing counseling and other services while preventing medical providers, daycare facility workers, and others from performing emergency treatments, such as bandaging wounds and using EPI pens or defibrillators in emergency situations.
Let Us Help You Today
At the Law Office of Vanessa L. Prieto, protecting the rights of parents and the best interests of their children is our top priority. When legal issues arise, we provide the trusted guidance you need. To discuss your situation with our Fort Lauderdale family law attorney, give us a call or contact our office online today.
Resource:
myfloridahouse.gov/Sections/Bills/billsdetail.aspx?BillId=70127