How Criminal Charges Can Impact Divorce In Fort Lauderdale And Child Time-Sharing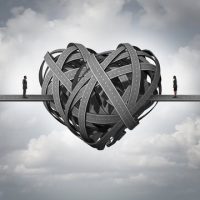 The criminal behavior of a spouse can put both you and your children at risk. To protect yourself, the best course of action may be removing yourself from the situation and filing for a divorce in Fort Lauderdale.  Find out how your partner's criminal charges could impact these proceedings as well as any child time-sharing arrangements you make.
Criminal Charges And Your Divorce
Having a spouse who is engaged in criminal activity is a dangerous situation. In addition to potentially jeopardizing your health and safety, it could also ruin any chance for financial stability and may even result in charges being filed against you. Getting a divorce is often the only option to protect yourself.
Under the Florida Statutes, you do not need to specifically cite your spouse's criminal behavior in order to get a divorce, but it could impact your divorce proceedings. Examples include:
In cases of domestic abuse or other acts of violence committed by a spouse against you or others, a restraining order can help in ensuring your safety;
In cases of financial fraud, drug use, or violations resulting in the seizure of marital property and assets, you could be entitled to alimony payments to reimburse you for losses suffered;
In cases involving any type of criminal charges that impacted your marriage or are a factor in a divorce, you could be entitled to a larger share in any marital property settlements.
How Criminal Charges Impact Parental Rights In Child Time Sharing
Dealing with a partner's criminal activity is challenging enough. Unfortunately, it can be particularly difficult when it comes to your children. In addition to the shame it brings into their lives and the notoriety the case may have in the local community, there is also the risk that the other parent's actions, their proclivity for criminal behavior, and their associations with other criminals could put the child in danger.
While the Broward County Family Court generally encourages child time-sharing plans that allow both parents to play an active and involved role in their child's life, this may not be feasible in light of your spouse's actions. The judge in your case will review all of the circumstances surrounding the situation before making a decision based on your child's needs and best interests. This may involve any of the following:
Limiting the amount of time the child spends with the other parent;
Limiting where they go with the child and the types of activities they engage in;
Requiring supervised visits, with a family member, counselor, or others present;
Restricting their parenting rights completely until they get counseling or other services.
Reach Out to Us Today for Help
As an experienced Fort Lauderdale divorce attorney, Vanessa L. Prieto provides the trusted legal guidance and professional representation you need when dealing with a spouse engaged in criminal activity. Reach out and call or contact our office online to request a confidential consultation today.