Setting Priorities In Your Fort Lauderdale Divorce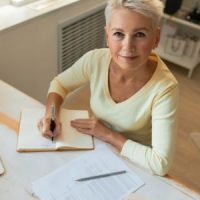 Most of us have a lot on our plates. Whether it is dealing with demands at home or at work, our to-do list can seem endless. In order to complete time-sensitive tasks and meet other goals, it is important to prioritize. The same is true when filing for a divorce in Fort Lauderdale. Setting priorities allows the process to go more smoothly, provides you with greater peace of mind, and helps in getting the best possible outcome in your divorce case.
Goals Versus Priorities 
One of the first steps in setting priorities in your divorce is differentiating them from your goals. Goals are generally those things we want or need to accomplish, Priorities are the tasks and objectives we must meet in reaching our goals.
This is a common issue among students, artists, small business owners, and other professionals. It is reasonable to have a variety of goals (such as achieving success in your field, making a certain amount of money, and being able to maintain an active social life) but Chron encourages being specific when you set them. The same is true when going through a divorce. Some common types of divorce-related goals include:
Getting your divorce completed in the most efficient and cost-effective manner possible;
Getting the maximum amount you are entitled to in your divorce settlement;
Maintaining the same standard of living that you enjoyed during the marriage;
Protecting your parental rights and your child's best interests in any child time-sharing arrangements.
Prioritizing Tasks During Your Divorce
Once you have set clear goals for your divorce in Fort Lauderdale, you can begin prioritizing important tasks that must be completed in order to reach them. Top priorities include:
Make a list of all property and assets: Under the Florida Statutes, all marital property is divided on an equitable basis. To ensure you get the maximum amount you are entitled to, make a list of items such as your home, car, household belongings, artwork, antiques, or other collectibles, as well as money in bank accounts, life insurance policies, and retirement benefits.
Make a list of all marital debts: it is important to be sure mortgages, personal loans, balances on credit cards, medical bills, and past-due taxes are dealt with before your divorce is finalized.
Gather wage statements and tax returns: This can help identify additional assets and in determining whether spousal support is warranted.
Gather evidence of any marital misconduct: This could influence parenting plans and could entitle you to additional amounts in any settlements.
Contact Us Today for Help
A top priority and one of the first tasks to complete when getting a divorce in Fort Lauderdale is to consult with our experienced divorce attorney. At the Law Office of Vanessa L. Prieto, we can advise you on how various laws apply while helping you establish clear goals and priorities. Give us a call or contact our Fort Lauderdale divorce attorney online to request a confidential consultation today.