Child Time Sharing And Disputes Over COVID Vaccines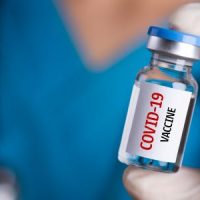 For parents who are divorced or unmarried, working together in putting your children's best interests first is a top priority. Unfortunately, while this may be the goal, implementing child time-sharing arrangements and dealing with disputes that arise can prove challenging. This has been particularly true in regards to the COVID-19 pandemic and controversy surrounding the vaccine.
Controversy Over COVID-19 Vaccine
In December of 2020, while Florida and other states were still battling the pandemic and encouraging residents to either stay home or social distance and wear masks in public, the Food and Drug Administration (FDA) issued an emergency use authorization for three different COVID-19 vaccines. The emergency authorization allowed the vaccines to bypass standard waiting times and otherwise stringent oversight processes.
While public health officials have encouraged everyone to get vaccinated, many still have doubts. According to Becker's Hospital Review, as of summer 2021, less than 50 percent of all Floridians were vaccinated, closely matching statistics in other southern states. While those in favor of the vaccine claim it can help reduce the spread of the virus and potentially save lives, those opposed often cite one of the following reasons:
The vaccine is not officially approved by the FDA;
Some experience reactions, ranging from mild to severe, after receiving the shots;
There are concerns about potential long-term impacts.
In Fort Lauderdale Parenting Plans, Who Gets To Decide What Is Best For Your Child? 
The Centers for Disease Control and Prevention (CDC) currently recommends everyone over the age of 12 get the COVID vaccine. By the end of 2021, this will likely be extended to younger children. However, it is still a personal choice and one that is creating controversy among parents in child time-sharing arrangements. What do you do when one parent wants their child to be vaccinated but the other does not?
Parenting plans put in place through the Broward County Court will likely dictate the matter. These specify who has legal authority in making decisions on behalf of the child, such as concerning their religious upbringing, education, and medical care, which includes vaccinations. If both parents share in this responsibility, they will need to make an effort to reach a mutual agreement. Disputes in these types of cases could eventually end up in court, particularly in the following situations:
The child or one of the parents have medical conditions that put them at higher risk for complications stemming from COVID-19;
There is reason to think the child has a higher risk of reactions from the vaccine;
Not being vaccinated would prevent the child from going to school or engaging in other activities.
Contact Us Today for Help
The issue concerning COVID vaccines is a complicated one. As an experienced Fort Lauderdale child custody attorney, protecting your rights as a parent and the best interests of your child is our top priority. To discuss your options, reach out and call or contact the office of Vanessa L. Priest online and request a consultation today.