Can An Abusive Partner Ever Change?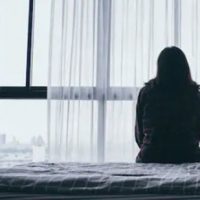 Dealing with an abusive partner is one of the most gut-wrenching experiences. Despite the obvious dangers domestic violence poses, you may have serious concerns about your family, your finances, and your potential future without your partner. These can leave you hoping that their behavior will change, but is that even possible? There are some limited cases in which couples can recover and repair an abusive relationship. Much of this will depend on your partner but you need to take steps to protect yourself throughout the process.
Protecting Yourself Against Domestic Violence
Domestic violence can take the form of harassment, threats, verbal abuse, property damage, or other intimidating actions. In too many cases, it ends up escalating into physical or sexual abuse. If you are in this type of situation or your partner has shown any type of abusive behavior in the past, your immediate concern needs to be protecting yourself.
Under the Florida Statutes, domestic violence is a serious crime that can result in your partner's arrest. Remove yourself immediately from the situation and notify law enforcement if you feel your safety is in jeopardy. Write down any type of abusive or troubling behavior on their part that may have occurred in the past. Combined with police reports and other types of evidence, this could be used in obtaining a restraining order, formally known as an Injunction for Protection From Domestic Violence. In addition to preventing your abusive partner from contacting you or appearing at your home or work, this type of order can also accomplish the following:
Grant you rights to property, such as the family home or a car;
Grant you rights regarding children of your relationship while restricting your partner's access to them;
Require your partner to pay spousal maintenance and child support;
Require them to obtain drug or alcohol counseling and attend anger management classes.
When Change Is Possible In An Abusive Partner
Only when you have taken all the steps needed to protect yourself and to hold your partner accountable should you consider whether they might ever change. While most abusers continue with this behavior, the National Domestic Violence Hotline states that change is possible provided they take the following steps:
Stop making excuses and fully admit what they have done;
Be willing to accept the consequences of their actions;
Identify their attitudes and controlling behaviors that drive the abuse;
Accept that overcoming these attitudes and behaviors is an ongoing process and not something they will immediately be 'cured' of;
Not demand credit for improvement or for doing the right thing by their family;
Continue with counseling and other support services.
Contact Us Today for Help
As an experienced Fort Lauderdale domestic violence attorney, Vanessa L. Prieto understands the conflicting emotions victims often face. However, an abusive partner has the potential to cause you serious harm and their behavior is not something that should be taken lightly. To get help in dealing with this situation and in protecting yourself, call or contact our office online and request a confidential consultation today.
Resource:
thehotline.org/resources/is-change-possible-in-an-abuser/