What NOT To Do When Getting A Divorce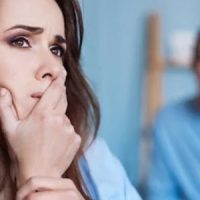 Getting a divorce represents one of the most stressful and potentially turbulent times in your life. Working with your attorney, you will be advised on the various steps you need to take to prepare for your divorce proceedings and to ensure the best possible outcome in the aftermath. However, it is also important to be aware of what NOT to do, as certain actions could end up hurting your case.
Four Actions That Could Negatively Impact Your Divorce Case
Divorce proceedings are complex and nothing to approach lightly. The outcome could impact your financial security, your relationships with your children, and the overall quality of your life for years after. To protect yourself, avoid taking any of the following actions.
Not being honest about the information you provide to your divorce attorney.
From the first meeting with our divorce attorney, it is important to be honest about your situation and the circumstances surrounding your marriage. Information you provide will form the basis of legal documents filed with the Broward County Court. Being less than truthful, whether it involves information about your finances or the behavior of you and your spouse, prevents your attorney from being able to protect you and could negatively impact your entire case.
Taking an overly adversarial stance to your spouse.
It is natural to feel hostile towards your spouse when filing a divorce petition and actions they take throughout divorce proceedings may only increase these negative feelings. However, taking an overly adversarial stance against them could backfire. Angry outbursts in court or in front of their attorney will likely reflect poorly on you.
Communicating with them without your attorney present.
While you do not want to take an overly adversarial stance, you also want to avoid getting too friendly with your soon-to-be former spouse. Resist discussing any aspects of your divorce case with them without your attorney present. Statements you make could be used against you in court.
Reconciling without considering the legal ramifications.
It is natural to grieve the loss of your marriage and the shared hopes and dreams you had with your spouse. You may even find yourself considering the option of reconciliation at some point in your divorce proceedings. While this is a personal decision only you can make, be aware of the legal ramifications.
Under the Florida Statutes, you do not need fault grounds to get a divorce. However, your spouse's marital misconduct could entitle you to a greater settlement. Reconciling will be seen as condoning the behavior by the court and will prevent you from bringing it up at any future divorce proceedings. Consider putting a post-marital agreement in place to protect yourself and your rights regarding any marital property and assets.
Let Us Help You Today
Fort Lauderdale divorce attorney Vanessa L. Prieto provides the trusted legal guidance you need to protect your rights and best interests in a divorce. To discuss your options, contact our office and request a consultation today.