Challenges In Child Time Sharing Arrangements Over the Holidays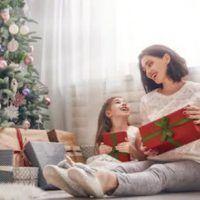 Dealing with the holidays in the midst of a divorce is never easy. It is particularly challenging when there are children involved and child time sharing arrangements to contend with. Getting used to your new lifestyle and more limited time with your children is an adjustment, regardless of the time of year. Rather than allowing the coming season to put additional pressures on you, managing your expectations can help you make the best of the situation.
What to Expect in Holiday Parenting Plans 
Child time sharing arrangements are included as part of your divorce proceedings. The court's main priority is to ensure the best interests of your children are protected. This generally means making plans that  allow both parties to remain active and involved in the child's life. Florida parenting plans typically divide the child's time between each parent's home, with special provisions for holidays, birthdays, and other special occasions. Depending on your particular situation, there are several options available:
Alternating holidays: This involves negotiating arrangements for the days before, during, and after the holiday, giving each parent certain rights in alternating years. This is common in cases where the parties live significant distances away from each other.
Alternating days: If you and your former spouse live relatively close, you may be able to negotiate plans that allow the child to spend time before the holiday in one parent's home while going to the other on the actual day. Again, this arrangement may alternate each year.
Alternating times: When feasible, you may be able to have your child for part of the actual holiday before dropping them off with the other parent.
Our attorney can work with you to determine which of the above arrangements work best for your family. Unfortunately, all of these scenarios will require some compromise on your part. 
Adjusting To Holiday Changes
There is no doubt that the first holiday with your children in the aftermath of a divorce will take some adjusting to. In approaching these matters, it is important to remember that as a parent, your top priority is the well being of your children. The Child Mind Institute offers the following tips to help parents in the process:
Be flexible: Striving to adhere to your past holiday schedule is unrealistic after a divorce and sets you up for disappointment.
Avoid competing with your former spouse: Do not try to outdo each other when it comes to gifts or planned activities.
Keep a positive attitude: While it is natural to feel sad about the situation, encourage your children to focus on the positive.
Cultivate new traditions: Some family traditions may need to fall by the wayside as a result of your divorce. Work on creating new ones.

Let Us Help You Today
As an experienced Fort Lauderdale divorce attorney, Vanessa L. Prieto can guide you in making plans that protect your rights and your child's best interests. To schedule a consultation, contact our office today.
https://www.vanessaprietolaw.com/divorce-can-be-a-positive-and-healthy-experience/