Create A Personalized Plan To Protect Yourself Against Domestic Violence In Fort Lauderdale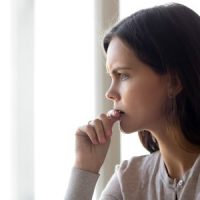 For abusers, domestic violence is about maintaining control over their partner. They may use different tactics to keep tabs on you and prevent you from leaving the relationship. If you are in this type of situation or a relationship that shows signs of becoming abusive, it is important to develop a personalized safety plan to protect yourself.
Dealing With Potentially Abusive Relationships
Recognizing signs of abuse in a relationship is often difficult. Your partner likely downplays and makes excuses for their behavior, blaming it on you or circumstances in their life. If you are dealing with a potentially abusive situation, it is important to educate yourself. Local and national groups, such as the National Council Against Domestic Violence (NCADV) offer valuable resources to help you come to terms with what is happening and develop ways of protecting  yourself.
While you cannot control your partner's behavior, a personalized safety plan can help you in dealing with the situation:
Become familiar with the different types of abuse: Physical or sexual assault, harassment or intimidation, and withholding money or other resources are all common.
Be aware of the different stages of abuse: Abusers may follow a pattern, such as increased tension followed by an explosion then regret and acting like everything is normal. Learn to recognize which stage your partner is in.
Be aware of the risks: Abuse can escalate quickly. Even if your partner has never been violent in the past, pay attention to how incidents have escalated.
Have an escape plan: Know what to do at the first signs of trouble and when to make a hasty escape. Figure out in advance where you will go, how you will inform friends and gather children or others in your home, and how you will gain access to the support and resources you need.
Protecting Yourself Once You Leave An Abuser
Leaving your abuser is an important step in protecting your safety but is not likely to put a stop to their controlling behavior. Put a personalized plan in place to continue protecting yourself in the aftermath. This includes:
Informing family and friends of the situation;
Notifying your employer, trusted co-workers, onsite security, or others who can help;
Having a code word to use in the event the abuser is nearby;
Visiting an attorney to discuss getting an Injunction for Protection Against Domestic Violence put in place;
Screening your phone calls;
Protecting yourself in public places;
Letting local police know of the situation;
Getting counseling or other support services;
Keeping emergency numbers nearby and programmed into your phone.
Contact an Attorney for Help
At the law office Vanessa L. Prieto, we act as a strong legal ally on the side of people going through domestic violence, helping them transition from victim to survivor. To find out how we can help you, call or contact our Fort Lauderdale domestic violence attorney online and request a confidential consultation today.