Dealing With an Ex Who Will Not Let Go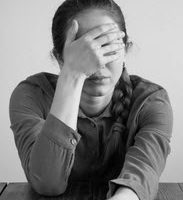 A former partner or spouse who is not ready to let go of a marriage or relationship can end up creating many problems for the one who initiated the split. Whether they refuse to accept the reality of the situation or are simply motivated to punish you, stalking and harassing behaviors should not be ignored, and can escalate into acts of violence. Unfortunately, this type of behavior is common during and after a divorce or separation. The following outlines common reasons why stalkers act the way they do, and how you can put a stop to it.
Stalking and Harassment After A Breakup
Stalking and harassment are more than just an annoyance. These are criminal activities that often pose a tangible threat to the victim's health, safety, and emotional welfare. Under Chapter 784 of the Florida Statutes, conduct such as repeatedly contacting, following, spying on, or otherwise interfering with the life of another person is punished by fines and a potential jail sentence.  When committed by someone you continue to share a home with, it is considered a form of domestic violence.
According to the online referral resource Good Therapy, a former partner or soon to be ex may harass and stalk you for any of the following reasons:
Refusal to accept the breakup. They may claim they are still in love with you, and want to woo you back.
Loss of control. Knowing where you are and who you are with can help to ease the fear and uncertainty they feel due to the breakup.
Jealousy and possessiveness. A former partner may be consumed by the thought that you are moving on with your life, or obsessed with new acquaintances you are forming.
Acting out of false concern or spite. They may claim to be worried about your wellbeing, or the welfare of any children you have together. They may also be trying to collect information to use against you regarding your finances or parenting skills.
Online Stalking and Harassment
In addition to harassing you at home, work, school, or in public places, stalking may occur online as well. Privacy Rights advises that cyberstalkers can wreak havoc in your life through any of the following ways:
Sending threatening or lewd emails and messages;
Hacking into online accounts and changing passwords or settings;
Monitoring your actions on social media;
Creating false accounts in your name on social networking and dating sites;
Posting your personal contact information on message boards;
Signing up for online services and mailing lists using your name and email.
If you are experiencing these types of threats, our Fort Lauderdale divorce attorney is here to help. Call or contact the Vanessa L. Prieto Law Offices, LLC online today and request a consultation to discuss your situation and the actions you can take to protect yourself. We provide the professional legal guidance you need to put a stop to stalking and harassing behavior, helping you move on with your life. Contact us today.
Resources:
goodtherapy.org/blog/stalking-behavior-victims-seeking-help-040513
privacyrights.org/consumer-guides/online-harassment-cyberstalking