How Divorce Can Impact Your Child at School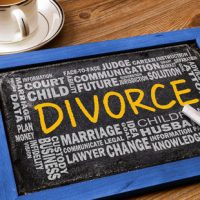 When going through a separation or divorce, it can be challenging adapting to the changes in family roles and in daily routines. This can be particularly true when it comes to children. Their age and inability to completely grasp the issues involved can cause them to act out in surprising and unexpected ways. At the Vanessa L. Prieto Law Offices, LLC, children come first. One of our goals as family law attorneys is to provide the support you and your family need while going through the divorce process. As your child spends a large portion of their day attending school, this is often an area in their lives that is most likely to be impacted.
Divorce and Your Child's School Performance
While separating and getting a divorce is often preferable to living in a home in which there are constant fights and bickering, it is only natural for your child to need some time to adjust. Divorce is a process, rather than a single event. Aside from their initial reaction to the news, there are often behavior changes that can occur in the weeks and months leading up to your divorce proceedings, as well as in the aftermath.
According to the Parent Report, children are often reluctant to talk about their feelings regarding the breakup with their parents. Instead, they may end up acting out in school. Changes in school performance and behavior are common, and may include any of the following: 
A child who once excelled in academics may begin bringing home failing grades;
Distracted by changes going on at home, they may be less attentive during classroom instruction;
Previously well-behaved students suddenly may begin showing disrespect for teachers, classmates, or school property;
Children may become more withdrawn at school, or begin hanging out with the 'wrong crowd';
They may drop out or lose interest in school-related events and activities, such as sports or band practice.
Helping Your Child over These Hurdles
One of the best things you can do to help your child early on in the divorce process is to acknowledge the dramatic changes your family is going through. Psychology Today advises that routine, rituals, and reassurance can help them overcome any issues they may face. To prevent potential problems at school, parents should consider the following actions:
Let your child's teachers, coaches, and school administrators know what is going on at home;
Request they call you at the first sign of trouble;
Keep with established routines regarding homework and study time;
Continue to encourage, support, and participate in any extracurricular activities they are involved in.
Acknowledge to your child that your family is going through some difficult adjustments, but that you will get through this together. To get the compassionate, experienced legal help and support you need during this time, contact the Vanessa L. Prieto Law Offices, LLC. We can arrange a consultation with our Fort Lauderdale divorce and family law attorney, to discuss the issues you are facing and the options available. Reach out and get the help your family needs by calling or contacting us online today.
Resource:
theparentreport.com/2012/08/the-effects-divorce-has-on-childrens-education/