How Career Sacrifices Impact Divorce Proceedings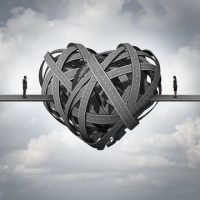 Once couples get married, it is not uncommon for one of the partners to give up their own career or educational pursuits. While there are numerous reasons why this is often a good idea, there is no doubt it leaves the non-working spouse dependent on their partner and the relationship. In the event of a divorce, they could find themselves re-entering the job market without the skills or experience needed to land a decently paying job, and are likely not to have accrued retirement benefits. For this reason, these situations need to be handled with special care in terms of deciding property division and issues pertaining to spousal support.
Leaving a Career to Support Your Spouse or Family
There are several common reasons why one spouse may leave a promising career or abandon certain educational goals once they get married. These include:
The desire to support their partner's schedule and maintain the family home;
Deciding to be a stay-at-home parent for any children of the marriage;
Opting to use your time and talents in support of your spouse's business.
While any of these may be good reasons to even temporarily leave the job market, it is important to realize the impact it could have on your future job prospects. According to Today's Parent, in addition to leaving you with large time gaps in your resume, it can leave you out of the loop in terms of the latest employment and job practices. It can also leave you dangerously dependent on your spouse for support, which could prove detrimental in the event of a divorce or separation.
Property Division and Support for Stay-at-Home Parents
Under the Florida Statutes, the career sacrifices made by one spouse in support of the other are a factor in divorce proceedings. A judge will consider this, along with factors such as the age of the couple, the length of the marriage, and each spouse's earning potential, in making decisions pertaining to marital property division and spousal support. Ways in which this could impact your case include:
Being awarded a larger portion of property, or being allowed to remain in the family home;
Receiving a portion of your spouse's retirement benefits, either as a lump sum now or in payments once you reach retirement age;
Awards of alimony, either temporarily until you obtain the experience or skills needed to re-enter the workforce or on a more permanent basis;
Receiving a portion of the profits from any family business you contributed to or helped to advance.
Get the Professional Legal Guidance You Need
Decisions regarding property division and alimony can have a major impact on your financial future and on your ability to recover from your divorce. Before making any agreements which could jeopardize your rights or interests, contact the Vanessa L. Prieto Law Offices, LLC first. We can arrange a consultation with our Fort Lauderdale divorce attorney, who can advise you on what you may be entitled to under Florida law. Call or contact our office online today to see how we can help.
Resource:
todaysparent.com/family/should-you-quit-your-job/