Dealing With The Financial Fallout From Domestic Violence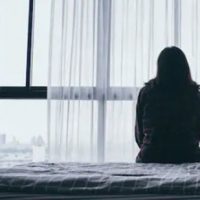 Domestic violence jeopardizes more than your physical safety. It impacts your self-esteem and can ruin any chances you have for economic security. Putting a stop to the abuse is a top priority, but you may have concerns about the financial fallout. Fortunately, there are steps you can take to protect yourself and to ensure you have the resources you need to recover.
Financial Abuse Is A Form Of Domestic Violence
Being overly controlling in regards to finances and limiting their partner's access to money or their ability to earn an income is a common tactic among abusers. The National Network To End Domestic Violence (NNEDV) advises that along with physical, sexual, and emotional abuse, financial abuse is used as a means to gain dominance and control.
In addition to using it to manipulate or threaten you, financial abuse may play a major role in maintaining your relationship by discouraging you from leaving or taking other actions to help yourself. Common types of financial abuse include:
Prohibiting you from getting an education or the training you need to enter the workplace;
Prohibiting you from holding a job;
Taking actions that cause you to get fired or suffer other negative consequences at your current workplace;
Taking control of all financial accounts and credit cards;
Misusing your current accounts, such as running up high balances and failing to make payments, with the intent of ruining your credit.
How To Break Free From Domestic Violence And The Financial Fallout
Getting an order of protection against your partner can help you break free from domestic violence and the financial fallout that could potentially result. Formally referred to as an Injunction for Protection From Domestic Violence, under the Florida Statutes it may be issued to anyone who is currently experiencing domestic violence or has reasonable cause to believe he or she is in imminent danger of becoming a victim.
Under the statute, domestic violence includes physical acts, such as hitting, pushing, punching, and sexual abuse, as well as stalking, harassment, destruction of property, false imprisonment and making threats against you, your family and friends, or your pets. An order of protection can help you deal with the financial fallout of leaving the situation by proving the following:
Granting you full use of your home, car, or other property;
Prohibiting your partner from contacting you in any way and appearing at your home or place of business;
Prohibiting them from unsupervised visits with your children and granting you the right to child support;
Preventing them from taking any additional actions that have the potential to harm you or impact your finances.
Let Us Help You Today
To get the trusted legal guidance you need to break free from an abusive relationship, reach out and contact Fort Lauderdale domestic violence attorney Vanessa L. Prieto. She can assist you in obtaining an order of protection, which can help ensure your safety and prevents further financial fallout from domestic violence. Request a confidential consultation today.