Determining The Best Interests Of Children In Child Time Sharing Plans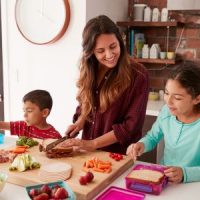 For parents who are unmarried or going through a divorce, creating and implementing a child time-sharing plan is among the most contentious issues they will face. While it is natural for your primary concern to be your own relationship with the child, it is important to put the situation in perspective. While you may not like or get along with your former partner, they still play a major role in your child's life and should be included in a parenting plan, when possible. The following details factors to consider in determining your child's best interests.
What Type of Relationship With The Other Parent Is In Your Child's Best Interests?
Under the Florida Statutes, child time-sharing plans are encouraged in cases of divorce or when unmarried couples are no longer living together. The court generally considers it in the best interests of the child to have both parents play an active and engaged role in their life. However, this will depend on the specific circumstances involved in the case.
The amount of parenting time you get can impact your relationship with your child, both now and in the years to come. Factors the court will consider before approving any arrangements include:
Each parent's current and prior role in the child's life;
Their ability to provide the care and nurturing the child needs;
Any issues that could potentially put the child at risk, such as criminal behavior, accusations of abuse, and drug or alcohol addiction;
Each parent's ability to cooperate with the other in implementing a parenting plan.
All of the above factors can help in determining the type of parental relationship each party should have with the child and serves to protect their best interests. In some cases, this may mean fully dividing their time between two homes while in others, it may mean more limited stay on weekends or holidays or even supervised visitation.
Other Factors To Consider In Creating A Parenting Plan
In creating a Florida parenting plan, there are other factors to consider other than the amount of time the child spends in each parent's home. Issues that will need to be addressed that could impact your child's bests interests include:
Determining which parent has legal authority in making important decisions on the child's behalf, such as in regards to their education, medical care, and religious upbringing;
Designating rights in regards to attending school functions and other events;
Cooperating in pick-up and drop-off arrangements;
Making provisions for unexpected events;
Dictating the types of accommodations the child requires and whether others may be present during visits.
Contact Us Today for Help
When creating a parenting plan, which can impact both you and your child for years to come, it is important to get an experienced Fort Lauderdale child custody & time-sharing attorney on your side. To get the trusted legal guidance you need, call or contact the office of Vanessa L. Prieto online and request a consultation today.