Dividing Digital Assets In A Divorce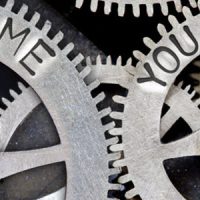 In addition to homes, cars, household furnishings, and money in bank accounts, today's married couples often own a large selection of digital or online assets as well. When getting a divorce, these items can easily be overlooked in regards to marital asset division. Unfortunately, this could end up costing you significant amounts of money. Find out about common types of digital assets to look for and how they can be divided in Fort Lauderdale divorce proceedings.
Common Types of Digital Assets In Divorce
Digital assets include a broad category of items and even if you are not technologically savvy or spend much time online, there is likely a significant amount you possess. In addition to smaller, seemingly insignificant things such as streaming movie services and paid memberships for online gaming or shopping websites, Digital Asset Management News advises that digital assets also include the following:
Cryptocurrency, such as Bitcoin (BTC), Ethereum (ETH), and Binance Coin (BNB),
Websites, domain names, and hosting accounts;
Online storefronts, such as on eBay and Etsy;
Digital 'cloud' storage accounts and the contents;
User accounts, including social media for businesses and email addresses.
Some of these items, such as personal digital photos and videos, have sentimental value rather than practical worth. Still, they need to be sorted out in divorce proceedings. Others on the above list can represent hundreds of thousands of dollars in investments and potential profits. It is important to include them in marital property division proceedings so that you get your fair share.
Including Digital Assets In Marital Property Division Negotiations
Under the Florida Statutes, all property and assets earned, acquired, or otherwise accumulated over the course of your marriage need to be listed in financial disclosures and divided between the parties involved on an equitable basis. This means that rather than each spouse getting an equal share, factors such as the length of their time together, each party's individual income and assets, and their contributions to the marriage need to be considered.
In some cases, it makes sense to divide certain assets, making sure each spouse gets their fair share. This is often true of household furnishings, personal belongings, money in financial accounts, and retirement benefits. Other assets, such as homes, cars, and stocks and shares in business, may need to be negotiated, exchanging rights to other property for sole ownership. This is particularly true when it comes to digital assets. Tips for dealing with these in marital property division include:
Know the current and projected future value;
Determine how important ownership is to you;
Consider what you may be willing to negotiate on or trade;
Make sure all agreements are included as part of your final divorce order or settlement.
Contact Us Today for Help
Dealing with digital assets in divorce can prove challenging. To ensure your rights are protected, discuss your case with our Fort Lauderdale marital asset division attorney.  Call or contact the office of Vanessa L. Prieto online to request a consultation today.
Resource:
digitalassetmanagementnews.org/features/defining-digital-assets/