Decline in U.S. Migration Tied to Divorce Rate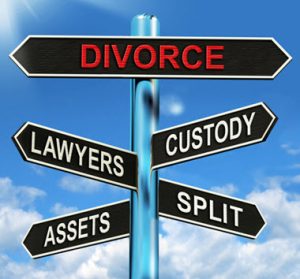 Over the last 50 years, Americans have fallen into a pattern of moving much less frequently. In fact, the rate of annual U.S. interstate migration in 2015 was only half as much as it was in 1965. Researchers over the years have considered many different factors to change this steep decline in migration, such as the aging American population, increasing home ownership rates, and the poor economy. However, a researcher at the University of Connecticut has concluded that the increasing complexity of families in the United States may be to blame, due in large part to issues related to divorce and timesharing that have affected most families in one way or another.
Divorce and Children

Those individuals who divorced and shared children were much less likely to move following their divorces. Due to their children, their lives still continue to be linked, which makes them more likely to remain in roughly the same geographical location. The reality is that in most cases, individuals who share children cannot simply go their own ways following their divorce. According to the researcher behind this study, this is the first direct evidence showing how divorce and timesharing affects U.S. migration.
Increases in Equal Timesharing

The study points out that in the 1960s and 1970s, mothers typically received custody of their children, with fathers having limited visitation rights. In those days, it was not uncommon for a father to move away and just see the children during the summer months. Now, however, fathers tend to be much more involved in their children's lives, and more equal timesharing is the norm. As a result, parents who divorce and share children often remain in the same state. Another related factor is the requirements that parents face when they want or choose to move to another state; Florida law imposes extensive requirements on a parent before he or she and the children can simply move far away. Courts have become increasingly involved in these types of disputes and parents risk having decreased contact and timesharing with their children if they choose to move.
The Future of U.S. Migration

From the results of this study, the researcher expects that migration rates will continue to stay low, or even decline to some degree. If individuals don't move while they are young, they become much less likely to do so as they grow older. Communicating with loved ones who live across the country is no longer much of a burden, given the ease of communications through email, texting, phone calls, and Skype. Furthermore, job-related moves may become increasingly rare, as remote work opportunities and telecommuting become more and more common.
Contact Vanessa L. Prieto, Your Florida Divorce Attorney, for Help
Regardless of the physical distance between the parents of children, disputes over timesharing, child support, and other related issues arise in many cases. Allow us to handle the legal aspects of your case, while you focus on your family and your future. Consult your Fort Lauderdale attorney at the office of Vanessa L. Prieto today, and set up a time to meet with us and examine the available options in your divorce or family law case.
Resource:
today.uconn.edu/2016/08/divorce-contributes-decline-u-s-migration/