Do I Need An Attorney To Create A Parenting Plan In Florida?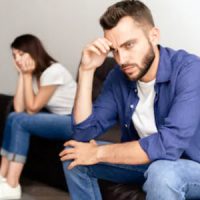 If you have children and are not with the other parent, it is important to put a formal child time-sharing order in place. Even if you and the other party are on amicable terms, a court order provides clear guidance in regards to rights and responsibilities, preventing future disputes.
When making child time-sharing arrangements in Fort Lauderdale, you will need to create a parenting plan. While you are not required to have an attorney represent you in this type of legal proceeding, find out why it is still a good idea.
Parenting Plans Protect You And Your Child
In cases of divorce or with unmarried parents, disputes often arise over the care of children. Under the Florida Statutes, child time-sharing arrangements help ensure each party remains active and engaged in the child's life.
Child time-sharing is automatically dealt with in a divorce but will need to be initiated separately in cases of unmarried parents, often following paternity proceedings. In making these arrangements, you will need to work together in creating a parenting plan. Details it addresses include:
The amount of time the child spends in each parent's home during the week;
Rights regarding weekends, holidays, school breaks, or other special occasions;
The right to make decisions on the child's behalf regarding their schooling, religious upbringing, medical care, and other important matters;
How transportation will be handled, alternate arrangements in the event a parent has to cancel, and other provisions covering any unexpected events that arise.
Some couples feel that a parenting plan is not needed and that they can make these arrangements on their own. Unfortunately, this fails to factor in major changes in attitudes or circumstances that can occur over the years, which may jeopardize your legal rights and your child's well-being.
Why You Need An Attorney In Creating A Parenting Plan
The form for completing a Florida parenting plan is available online and you are not required to have an attorney assist you in filling it out. However, getting legal counsel is generally a good idea to protect you and your child for the following reasons:
An experienced Fort Lauderdale child time-sharing attorney can review your case and advise you on current or future issues that are likely to arise.
We can create a more personalized plan, addressing situations not included on standardized forms.
We can help you avoid common disputes that arise even in amicable cases, such as regarding work schedules, transportation, and how to divide holidays.
Having an attorney on your side helps prevent having to return to court in the future.
Contact Our Fort Lauderdale Child Time-Sharing Attorney Today
Once a parenting plan is put in place, it can be very difficult to change. To ensure your rights as a parent and your child's best interests are protected, reach out to Fort Lauderdale divorce attorney Vanessa L. Prieto for help. Call or contact us online and request a consultation today.
Sources:
leg.state.fl.us/statutes/index.cfm?App_mode=Display_Statute&URL=0000-0099/0061/Sections/0061.13.html
flcourts.org/content/download/403367/file/995a.pdf