Domestic Violence In Fort Lauderdale: Does It Increase Over The Holidays?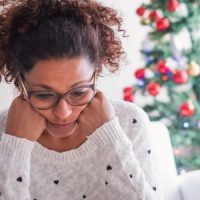 Domestic violence in Fort Lauderdale can impact people from all walks of life. It takes a variety of forms and can happen under any circumstances. Abusers typically have a strong need or desire to attempt to control their partner and there is never any excuse for their behavior. However, the holidays do bring about certain circumstances and situations that can make it more likely to happen. Find out more about the problem and how you can protect yourself.
Why The Holidays Can Be A Dangerous Time In Terms Of Domestic Violence
The winter holidays are a favorite time of year for many people. Starting with Thanksgiving, internal and external pressures can build, leading to increased anxiety or depression. In terms of domestic violence, Women Against Crime reports that there are general increases both in incidents and their severity. Among the various triggers that can make this time of year more dangerous than others include:
Increase in drug and alcohol use;
Friction over finances and holiday shopping;
Disputes over attending family gatherings and social functions;
More time off from work, which often translates into additional time spent with an abuser.
While there is no excuse for domestic violence and it can happen at any time, holiday pressures can help to fuel incidents. Unfortunately, those experiencing domestic violence during the holidays are also less likely to report it, often out of fear of ruining holiday plans for others, or to reach out to help from resources within the community.
Ways To Yourself Against Domestic Violence
Under the Florida Statutes, domestic violence is a serious crime. It includes physical acts, such as punching, pushing, or hitting, as well as sexual harassment and assualt, stalking, making terroristic threats, and destroying property. If you experience any type of domestic abuse, the top priority needs to be protecting your safety. This includes:
Getting yourself and your children somewhere safe;
Sharing about what is going on with trusted family members or friends;
Notifying local law enforcement regarding specific incidents;
Obtaining a restraining order, which can prevent further contact with your abuser.
Our Fort Lauderdale domestic violence attorney can advise you on your rights in obtaining a restraining order, otherwise known as an Injunction For Protection Against Domestic Violence through the Broward County Family Court. This can give you full use of property, such as homes or vehicles, and sole parental rights regarding children. It can prohibit your abuser from attempting to contact you at home, work, or in public places, while requiring them to surrender weapons, check in with the court regularly, attend anger management classes, and pay child and/or spousal support.
Let an Attorney Help You Today
Throughout the holiday season, the law office of Vanessa L. Prieto is here to help you in dealing with domestic violence and other family law issues. Available 24 hours a day, seven days a week, call or contact our Fort Lauderdale domestic violence attorney online to request a confidential consultation today.