The Difference Between Arbitration And Mediation In A Divorce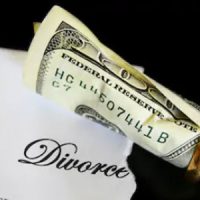 When going through a divorce in Fort Lauderdale, there are important issues concerning money, property, and children that must be resolved. Rather than taking your case to court and presenting it before a judge, negotiating a marital settlement agreement is generally a better option. It allows you to make more customized arrangements and save both time and money. If you and your spouse are unable to negotiate an agreement on your own, arbitration or divorce mediation may be ordered. Find out the difference between the two and how they can impact your divorce case.
Divorce Arbitration Versus Mediation
Both arbitration and mediation are forms of alternative dispute resolution (ADR) offered through the Florida Courts. ADR is used in a variety of criminal and civil matters, including family law proceedings and divorce. While both involve appearing before an impartial third party appointed by a judge, there are important differences between them:
Mediation: A trained, court appointed mediator meets with both sides, listens to what each party has to say, and encourages them in making mutually beneficial agreements to resolve the case. However, the mediator can only make recommendations and does not have the power to issue any final orders or awards.
Arbitration: A trained, court appointed arbitrator meets with both sides, allowing each side to present evidence before making a ruling in the case. This is often legally binding. Even in cases where it is not, the judge will consider the arbitrators ruling in issuing any final orders.
How Mediation And Arbitration Are Used In A Divorce
There are numerous benefits to resolving issues in a Fort Lauderdale divorce without having to take the case to trial. It saves money in attorney and other legal fees, saves time in terms of scheduling a trial before busy judges, and generally allows you to make more customized arrangements. A marital settlement agreement (MSA) is typically the best option. As the name implies, it involves negotiating a reasonable divorce settlement out of court and with the help of your attorney.
If you are unable to reach an MSA and end up appearing before a judge, mediation or arbitration may be ordered in a final attempt to avoid going to trial. Mediation is used routinely in Fort Lauderdale divorce cases while arbitration applies in more limited situations. Under the Florida Statutes, arbitrators cannot make rulings in regards to the following:
Spousal support or alimony payments;
Child time sharing and parenting plans;
Child support payments.
When can arbitration be used in divorce? Generally, in cases involving pre or postnuptial agreements and determining whether they should be enforced.
Contact Our Fort Lauderdale Marital Settlement Agreement Attorney 
At the law office of Vanessa L. Prieto, our number one goal is to protect your rights in divorce and to ensure you get the maximum amount you are entitled to in a settlement. Request a consultation to discuss your options and call or contact our Fort Lauderdale marital settlement agreement attorney online today.