Domestic Violence Prevention Plan For During A Divorce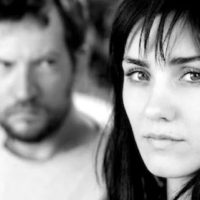 Going through a divorce is never easy. Character traits that were a problem in the marriage become even more of an issue during your divorce. The more the reality of the situation sets in, the more your spouse may resent not being in control. As a result, even if domestic violence was not an issue in your marriage it could become one during divorce proceedings. Developing a domestic violence protection plan now is a smart idea.
Domestic Violence During Divorce
The Florida Coalition Against Domestic Violence (FCADV) advises that domestic abuse represents a pattern of controlling behaviors used to establish dominance over a partner. It includes physical acts of violence, as well as sexual harassment, rape, stalking, put-downs, threats, and other forms of intimidation. These may appear during your separation, once you file for divorce, or anytime during the divorce process, despite whether your spouse ever exhibited abusive behavior in the past.
Even if you and your spouse agree on getting divorced, they may at some point feel a loss of control during these proceedings. Arrangements concerning property, money, or children that must be made during this time could cause them to feel threatened, making them more likely to act out in various ways or attempt to intimidate you. This may include:
Making sexually suggestive comments or attempting to force themselves on you under the guise of a reconciliation;
Following you or stalking you on social media out of jealousy;
Verbally abusing you in an attempt to destroy your confidence or your character in court;
Threatening to take certain actions, such as denying you visitation of children, not paying support, or not signing divorce paperwork;
Destroying marital property rather than having it divided as part of property division proceedings.

Domestic Violence Prevention Plan
To protect yourself against the above types of behaviors, put a domestic violence prevention plan in place. Even if your spouse's behavior never rises to the level of abuse, many of the suggestions can help the entire process go more smoothly.
Do not meet with your spouse on your own during your divorce;
Make sure your divorce attorney is present during any negotiations;
Change your phone number if needed;
Inform friends, neighbors, and co-workers of the situation;
Make note of any threats or acts of vandalism that occur;
Call the police if your spouse gets physical or threatens violence.
If you suspect domestic violence could become a problem during your divorce proceedings or your former spouse begins showing any warning signs, it is important to notify your divorce attorney immediately. Under the Florida Statutes, there are actions we can take to protect you. This includes getting a formal injunction against domestic violence, otherwise known as a restraining order, put in place.
Let Us Help You Today
Fort Lauderdale divorce attorney Vanessa L. Prieto can protect you against threats or other harmful actions your spouse may attempt to take during divorce proceedings. To discuss your options, call or contact our office online and request a consultation today.
https://www.vanessaprietolaw.com/common-issues-in-same-sex-divorce-cases/