Ex Not Complying With Final Order? Contempt Of Court Charges In Fort Lauderdale Divorce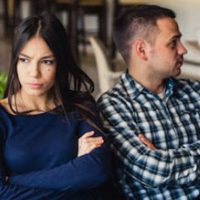 There are a variety of important issues that must be addressed when you file for a divorce in Fort Lauderdale. Arrangements you make in negotiations and before the judge in your case will be included as part of any final orders issued. What happens in the aftermath, if your spouse fails to comply with the order or otherwise violates the terms? They can be held in contempt of court and subject to enforcement actions.
Common Issues Addressed In A Divorce Order 
Each divorce is as different as the individual couple involved. Some are able to divorce on relatively amicable terms, with only minor disputes between them and little to resolve in court. Other cases are more complex and require more extensive negotiations. In either situation, under the Florida Statutes, there are certain issues that must be resolved so that they can be included as part of a final order. Among the most common include:
Division of marital property and assets: This includes the rights to homes, cars, household belongings, collectibles and other personal possessions accumulated over the course of your marriage, as well as any money in financial accounts, shared in businesses, and retirement benefits.
Spousal support and maintenance: These are payments you may be entitled to if your spouse makes significantly more than you or you sacrificed your own career or education for the sake of the marriage.
Child time sharing and support: The Florida Courts are generally in favor of child time sharing arrangements that allow each party to continue to play an active and engaged role in their child's life, depending on the specific factors in the case. Each parent's income, the amount of time the child spends in their home, and the child's specific needs will determine whether child support is ordered.
Contempt Of Court In Divorce And Enforcement Actions
When getting a divorce in Fort Lauderdale, any of the above issues that apply will be addressed as part of a final divorce order issued through the Broward County Courts. What happens if your ex-spouse disregards the order in the aftermath of your divorce and refuses to comply with the terms? They could be subject to contempt of court charges, which could result in heavy fines and potentially, their immediate arrest. They could also be subject to enforcement actions which include:
Having a sheriff come to their home and seize property that rightfully belongs to you;
Having their wages garnished;
Having funds in bank accounts, certain types of government benefits, and tax refunds seized;
Having their driver's or professional license temporarily suspended;
Having liens placed on their property, preventing them from selling it until the debt is paid.
Let Us Help You Today
Have a spouse who is not complying with a final divorce order? Reach out to discuss your options in terms of having them held in contempt of court. To request a confidential consultation, call or contact Fort Lauderdale divorce attorney Vanessa L. Prieto online today.