When A Missing Parent Re Enters Your Child's Life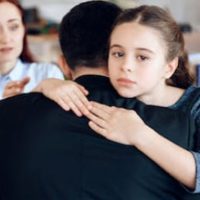 Parents have a legal and moral duty to take care of and financially provide for their children. Sadly, this is not always the case. In situations involving both divorce and unmarried parents, it is not uncommon for one of the parties to disappear, leaving the other to raise their child. Many people juggle the role of both mom and dad successfully, raising healthy, happy, and well-adjusted children. However, the absent parent may eventually return and want to be included in child time sharing arrangements. Find out how to protect your rights as a parent and your child's best interests in this situation.
Factors The Court Considers In Determining The Rights Of An Absent Parent 
Under the Florida Statutes, the primary concern when it comes to child time sharing arrangements is ensuring the child's safety and best interests are protected. The amount of time the parent spent with the child and the role they play in their lives is a major factor. In cases where a parent was absent for months or even years, this will definitely work against them. However, they may still be included in parenting plans, based on factors such as:
The reason for their absence;
Their current ability to provide for and nurture the child;
Their willingness to cooperate with the other parent in making child time sharing arrangements;
Any issues, such as accusations of domestic violence, drug and alcohol abuse, or criminal behavior, which could put the child at risk.
Protecting Your Rights and Your Child's Best Interests
If you are faced with the return of an absent parent, the best way to protect your rights as a parent and your child's best interests is to take your case to court. Options available include:
Requesting that a formal parenting plan and child time sharing order be put in place;
If you were previously married to the other parent and already have a parenting plan or child time sharing order in place that they failed to comply with, you have the right to request modifications limiting their rights and their access to the child.
If child support was ordered and they neglected to pay, they can be subject to enforcement actions through the Florida Department of Revenue, which includes wage garnishment, seizure of assets, tax refunds, and other benefits, and liens on property they own.
If you are unmarried, the mother of the child, and do not have a child support order, you may need to start the process by initiating paternity proceedings.
Contact Us Today for Help
The appearance of a parent who was previously absent from the picture can impact your rights and your child's best interests. Get the trusted legal guidance you need in this situation and reach out to Vanessa L. Prieto. To request a consultation with our Fort Lauderdale child custody & time sharing attorney,  call or contact our office online today.