Four Common Issues When Getting A Same Sex Divorce In Fort Lauderdale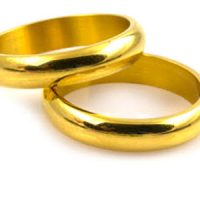 Going through a same sex divorce in Fort Lauderdale can be devastating both personally and financially. The fact that same sex marriage was only legalized in 2015 could jeopardize your rights in resolving practical matters pertaining to divorce. The following are four common issues same sex couples often face.
Overcoming Challenges With A Same Sex Divorce In Fort Lauderdale
In June of 2015, based on the groundbreaking case of Obergefell v. Hodges, the U.S. Supreme Court made same sex marriage legal in all 50 states. However, many couples who tied the knot after had already been together for years prior. This can create challenges in Florida divorce proceedings. Among the most common:
Establishing a Relationship Timeline 
Common law marriages and civil unions are not recognized under the Florida Statutes, but the state does honor those entered into in areas where they are legal. Prior to same sex marriage being legal, domestic partnerships available through the Broward County Court were an option.  Establishing a clear timeline for your relationship is important and impacts other areas of your case.
Dividing Marital Property and Assets
Under the Florida Statutes, marital property in divorce is divided on an equitable basis. Rather than splitting everything evenly, the court will consider other factors, such as each party's income, their non-marital assets, and contributions to the relationship.
Marital property means anything earned, acquired, or otherwise accumulated during your marriage. It includes homes, cars, household belongings, money in bank accounts, shares in businesses, and retirement benefits. This can create issues in same sex divorce, as the couple may have been together for decades' prior to being legally wed. Whether you were in a common law marriage, civil union, or domestic partnership is particularly relevant in these proceedings, as are your contributions in acquiring and maintaining assets.
Spousal support
You may be entitled to spousal support if you make significantly less than your spouse or sacrificed your own career for the sake of the marriage. However, one of the factors the judge will consider in determining whether to award it, the total amount, and how long you are entitled to receive payments is the length of time you were married. Again, establishing your relationship prior to when same sex marriage legalized could have a major impact on your rights to these payments.
Child time sharing
One of the most sensitive and potentially heartbreaking issues in same sex divorce is determining parenting rights. Only the child's legal parents are included in parenting plans in Florida. If you are not the child's birth parent or never took steps to legally adopt, this is a major issue your divorce attorney must address.
Reach Out To Our Fort Lauderdale Divorce Attorney
At the law office of Vanessa L. Prieto, we can help successfully resolve sensitive and complex issues that often arise in same sex divorce cases. To get the trusted legal guidance you need, reach out and contact our Fort Lauderdale divorce attorney to request a confidential consultation today.