Four Situations In Which You Need A Prenuptial Agreement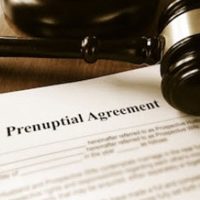 If you are engaged and planning on getting married, the last thing you may want to do is to make provisions in the event of a divorce. Some couples shy away from a prenuptial agreement on this basis, but the fact is a prenup offers numerous benefits and can help make your marriage stronger and more secure. At the same time, there are certain situations in which it is extremely important to consider what would happen if your marriage did fail. The following details four situations in which you need a prenuptial agreement and the problems it can help prevent.
Situations In Which It Is Important To Get A Prenup
Under the Florida Statutes, a prenuptial or premarital agreement is a legally binding contract entered into by couples who intend on getting married, which goes into effect the moment they say, "I do". It dictates rights and responsibilities regarding money and the management, sale, and transfer of property. It also specifies ownership rights to marital assets in the event of death or divorce.
A prenup helpful for all couples as it helps to clarify expectations regarding financial goals and lifestyle while encouraging open communications regarding money. However, there are four situations in which a prenuptial agreement is particularly important:
If you own shares in a business.

Whether you are an individual business owner, in a partnership, or work for a business run by your family, you need to clarify ownership rights. In many cases, efforts your spouse makes on behalf of the business over the course of your marriage could entitle them to a share in a divorce.
If you have children from a previous marriage.

If this is a second or third marriage or you have children from a previous relationship, a premarital agreement can help to protect their rights. It allows you to specify property and assets that would be exempt from divorce proceedings and helps to back up any other estate planning documents you have in place.
If you are the recipient of a large inheritance.

While inheritances you receive prior to marriage are considered marital property, it may be hard to keep track of and separate these amounts in the event of a divorce. The same is true if you expect to receive an inheritance at some point in the coming years. Including it as part of a prenup helps to protect the rights of future heirs.
If you and your partner have different attitudes towards money.

Business Insider warns that money disagreements are among the most commonly cited factors in divorce. While differing attitudes towards spending and saving does not mean your marriage is doomed to fail, addressing these issues through a prenup can help to prevent future problems. 
Reach Out to Us Tody for Help
As an experienced Fort Lauderdale prenuptial & postnuptial agreement attorney, Vanessa L. Prieto provides the trusted legal guidance you need. Call or contact our office online and request a consultation today.
Resource:
businessinsider.com/divorce-money-issues-financial-relationship-couple-2019-7