Four Tough Questions To Ask Yourself When Getting A Divorce In Fort Lauderdale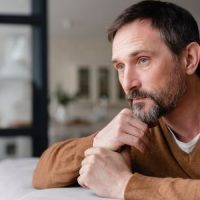 Making the decision to file for a divorce in Fort Lauderdale is no small matter. It can have major impacts on your children, your current lifestyle, and your future financial security. The following are four tough questions you need to ask yourself when initiating these proceedings.
Questions That Could Impact Divorce Proceedings
The decision to file for divorce may have been made all of a sudden or it may have been something you considered for a period of years. In either case, it is important to acknowledge the emotional turmoil it can create, both for you and other family members, and the practical impacts it can have on all areas of your life. To ensure you are prepared, ask yourself these questions:
Do You Have Any Lingering Doubts About Getting A Divorce?
It is natural to feel ambivalent about ending your marriage and to have concerns about life without your current partner. However, if you have major doubts about whether you are taking the right steps, it is often better to allow yourself more time. Changing your mind midway through the divorce process can be expensive. Actions you take during the time you are back together could also impact your rights in future divorce proceedings.
Will You Be Able To Support Yourself On Your Own?
If you did not work during the course of your marriage or relied on your spouse as the primary breadwinner, you may have serious concerns about how you will support yourself during and in the aftermath of a divorce. Carefully consider whether you would return to the workforce and the amount of education or experience you need to make a decent living. Depending on your specific situation, you may be entitled to alimony under the Florida Statutes.
How Will You Handle Arrangements Regarding Children?
Again, depending on the circumstances involved, the Florida Courts are generally in favor of parenting plans which allow both parties to remain active and involved in their child's life. Carefully consider the amount of time you want to spend with your children, any arrangements you might be willing to make with the other parent, and whether there are any issues that could put you or your children in jeopardy.
Has Your Spouse Engaged In Marital Misconduct?
If your spouse had an affair, engaged in criminal activity, or had a drug, alcohol, or gambling addiction, these are circumstances you may prefer to keep private. However, it is important to make your divorce attorney aware of the situation. Marital misconduct is not required to get a divorce but can influence the outcome of other proceedings.
Let Us Help You Today
Vanessa L. Prieto is an experienced Fort Lauderdale divorce attorney and can provide the caring support and trusted legal guidance you need during this time. To discuss important issues and how they are likely to impact your case, call or contact our office online and request a confidential consultation today.