Child Time Sharing Plans: Five Tips For Better Communications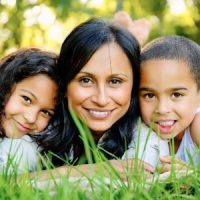 Child time-sharing arrangements in Fort Lauderdale can benefit children but often prove challenging for parents. Learning how to communicate effectively with the other party is half the battle. The following offers five simple tips that can help guide you through the process.
Effective Communications Key In Child Time-Sharing Arrangements
Under the Florida Statutes, child time-sharing is encouraged in cases where parents are divorced or otherwise no longer living together. Through the use of parenting plans, the following arrangements will be addressed as part of any final orders issued by the court:
Where the child resides during the week;
Rights regarding overnight visits on weekends;
Plans for extended visits on holidays, school breaks, and other special occasions;
Authority in making important decisions on behalf of the child, such as those pertaining to their medical care, education, or religious upbringing.
Factors the court will consider in approving a parenting plan include each parent's prior and current role in the child's life, their ability to provide the nurturing and care the child needs, and their willingness to cooperate with each other. Effective communication is key in making these arrangements, implementing the parenting plan, and addressing any issues that are likely to arise.
Tips For Communicating With Your Child's Other Parent
Miscommunication and verbal disputes are common problems in implementing parenting plans. In addition to making the situation between you and the other party more difficult, it can also have a negative impact on your child.
Going through the breakup of their parents is challenging for children, as is dealing with all the changes typically involved. Having parents who fight or disagree constantly only increases the tension and underlying insecurity the child is likely to feel. For their benefit as well as yours, Help Guide recommends the following tips for communicating with the other parent involved:
Put personal disputes aside: Whatever the reasons behind your breakup, the fact is that your relationship is now on a different footing. Leave the past behind you, put personal disputes aside, and make your child's well-being the top priority.
Make requests rather than demands: Stick to the terms of your parenting plan. When changes are needed, make requests of the other parent rather than demands.
Establish regular communications: Establishing regular communications can help in keeping each other informed about what is going on in your child's life.
Be willing to listen. Keep an open mind in communications with the other parent and be willing to listen to their perspective.
Appreciate the role they play in your child's life. While your relationship may not have worked out, recognizing you both play an important role in raising your children can make communications easier.
Let Us Help You Today
As an experienced Fort Lauderdale child custody & time-sharing attorney, Vanessa L. Prieto can help you in creating a parenting plan and in dealing with any issues that may arise. To discuss your case, call or contact our office online and request a consultation today.