Five Dangerous Media Misconceptions About Domestic Violence In Fort Lauderdale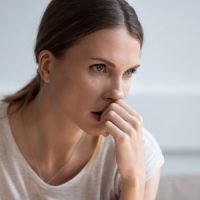 Despite increased public awareness, domestic violence in Fort Lauderdale is still a topic many people would prefer not to discuss. Unfortunately, feelings of shame often lead to an air of secrecy surrounding these situations and media reports about the topic often only provide half the story. This can result in dangerous misconceptions that put you and others at risk.
Domestic Violence In Fort Lauderdale: Know The Facts
Domestic violence is a common problem in Fort Lauderdale and in other cities across the state. However, the Florida Department of Children and Families (DCF) warns that a lack of information in the media about the topic has led to some general misinformation. Unfortunately, misconceptions can delay victims from taking action, putting them in danger. The following are among the most common:
Domestic abuse only involves acts of violence: Under the Florida Statutes, domestic violence is considered a crime. It involves physical actions such as hitting, pushing, or restraining victims or sexual abuse, as well as stalking, making threats, and general harassment. However, there are other types of domestic abuse that can have just as big an impact on victims. This includes verbal abuse, intimidation, and financial abuse, which includes depriving victims of money or access to resources.
Men are just as likely to be victims. Police reality shows often are just as likely to show women as abusers and media reports are quick to acknowledge that domestic violence can happen to either sex. However,  DCF states that the reality is that women are five times more likely to be victims.
Domestic violence is limited to between partners. This is one of the most dangerous misconceptions. Not only does domestic abuse put children in the home at risk, but it can also endanger friends, family members, neighbors, or anyone who tries to intervene in the situation.
Domestic violence takes time to escalate. While there is no doubt that domestic violence can escalate over time, you should not rely on this in regard to your personal safety. A spouse who previously limited themselves to verbal abuse could suddenly snap and act out in violent, aggressive, and previously uncharacteristic ways.
You have to wait for a partner to become violent before seeking help or a restraining order. This is another dangerous misconception. Waiting significantly increases your risk of suffering serious and potentially life-threatening harm. It is important to take action as soon as you notice signs of domestic violence. This includes taking steps to end the relationship and enlisting the help of our Fort Lauderdale domestic violence attorney in obtaining a restraining order.
Contact Us Today for Help
Media misconceptions about domestic violence can end up putting you at risk. To discuss your situation and the options available, reach out to Fort Lauderdale domestic violence attorney Vanessa L. Prieto. You can count on us to provide the professional legal representation and trusted guidance you need. To request a confidential consultation, call or contact our office online today.
Resource:
myflfamilies.com/service-programs/domestic-violence/media-guide/myths.shtml