Four Types Of Emotional Abuse Common In Fort Lauderdale Domestic Violence Cases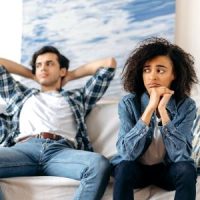 Domestic violence often involves physical acts, such as hitting, punching, pushing, or choking victims. While these leave obvious bruises, there are other types of abuse that are more subtle but just as potentially damaging to victims.
Emotional abuse is common in relationships where domestic violence is an issue. It can cause serious harm to victims on its own and may eventually lead to physical altercations. Our Fort Lauderdale domestic violence lawyer describes four common types of emotional abuse and how to get the help you need.
Emotional Abuse Causes Major Harm To Domestic Violence Victims 
In general, domestic violence involves a desire to maintain control over the victim. It often includes different types of abuse, such as physical acts, sexual assault or harassment, and withholding money or resources. Emotional abuse is also common in these situations and is often one of the first signs that a relationship is moving into dangerous territory.
Healthline advises that emotional abuse is generally intended to frighten, intimidate, and manipulate the victim. The following details four common types of emotional abuse:
Humiliating and criticizing: This is intended to undermine self-esteem and often includes name-calling, patronizing, public embarrassment, and belittling your accomplishments or appearance.
Control and shame: Abusers may attempt to get power over you by making you feel ashamed of yourself and your actions. This includes making threats, constant lecturing, and gaslighting, causing you to question your mental health and your version of reality.
Blaming and denial: This involves downplaying and blaming you for problems in the relationship and for the abuser's behavior. Jealousy, goading, guilt, and unrealistic expectations are common tactics.
Emotional neglect and isolation: One of the most damaging types of emotional abuse, this often involves denying your needs and keeping you from interacting with friends or family.
Protecting Yourself Against Emotional Abuse
Emotional abuse is a form of domestic violence that can cause serious harm to victims. It can also set the stage for escalating patterns of abuse. Take these steps to protect yourself:
Recognize the problem is not you.
Keep a journal detailing what goes on in your relationship.
Despite your partner's efforts to isolate you, reach out to family and friends.
Make an emergency escape plan, just in case.
Consider what needs to happen to leave the relationship.
If concerns about your physical safety prevent you from leaving, we can help you obtain an Injunction For Protection Against Domestic Violence, otherwise referred to as a restraining order. This can prevent the abuser from contacting you or appearing at your home while giving you certain rights regarding property, assets, and children.
Contact Our Fort Lauderdale Domestic Violence Lawyer Today
Emotional abuse is a common form of domestic violence. It can have serious impacts on your mental health and may lead to physical acts of abuse. To get the caring support and professional legal representation you need to protect yourself in this situation, contact Fort Lauderdale domestic lawyer Vanessa L. Prieto and request a confidential consultation today.
Sources:
healthline.com/health/signs-of-mental-abuse#neglect-and-isolation
flcourts.org/Resources-Services/Office-of-Family-Courts/Family-Courts/Family-Law-Forms/Domestic-Violence-12.980-Forms-A-E/Petition-for-Injunction-for-Protection-Against-Domestic-Violence