When Time Sharing Is Not In Your Child's Best Interests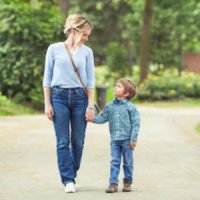 As a parent, you want what is best for your children. In cases of divorce or when parents are unmarried and not living together, time-sharing arrangements are generally encouraged and in the child's best interests. However, there are some situations in which this is not the case. Find out more about these situations and your rights when it comes to protecting yourself and your child.
Child Time-Sharing Encourage Under Florida Law 
Under the Florida Statutes, child time-sharing arrangements that allow both parents to play an active role in their child's lives are generally encouraged. This typically involves:
Dividing the child's time between both parent's home during the week;
Alternating weekends, birthdays, and holidays;
Providing for more extended visits during school breaks, for vacations, and on other special occasions;
Allowing both parties to be active at the child's school and in making important decisions on their behalf.
The thinking is that children tend to do better when they have frequent and ongoing contact with both parties involved. However, this does not hold true in every situation. There are circumstances where the rights of one parent may be restricted when making child time-sharing arrangements or their behavior may require changes in an existing parenting plan.
When The Other Parent's Rights Should Be Restricted
When making child time-sharing arrangements through the Florida Courts, parenting plans typically dictate each party's rights and obligations. Situations in which the other parent's rights may need to be restricted include:
When they have failed to play an active and engaged role in the child's life previously;
When behaviors on their part, including addictions and mental illness, could put the child at risk;
When they fail to create a suitable living situation for the child in their home;
When they expose the child to improper or illegal activity;
When their are accusations of domestic violence or child abuse;
When they pose a flight risk and could possibly take the child with them.
If you already have a parenting plan in place and your former partner engages in troubling behavior that could put your child at risk, you may be able to request modifications. This often applies in situations where the other parent refuses to comply with the terms of the agreements, repeatedly cancels visits or returns the child late, or when they actively attempt to turn the child against you, formally referred to as alienation of parental affection.
Our Fort Lauderdale Child Time-Sharing Lawyer Is Here To Help
Nothing is more important than your relationship with your children and making sure they are protected. In cases of divorced or unmarried parents, parenting plans generally allow both parties to remain active in the child's life. However, there are situations in which it is in the child's best interests to restrict one of the party's rights, either before or after child time sharing arrangements are made.
Our Fort Lauderdale child custody & time-sharing lawyer Vanessa L. Prieto is here to help in these situations. To discuss the options available, contact us and request a confidential consultation today.
Sources:
leg.state.fl.us/statuTes/index.cfm?App_mode=Display_Statute&Search_String=&URL=0000-0099/0061/Sections/0061.13.html#:~:text=The%20court%20shall%20order%20sole,interests%20of%20the%20minor%20child.
flcourts.org/Resources-Services/Office-of-Family-Courts/Family-Courts/Family-Law-Forms/Parenting-Plan-12.995-Forms-A-C/Parenting-Plan