Problems In Your Marriage? Five New Year's Resolutions For 2023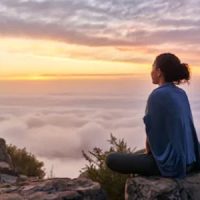 The holidays are a festive time of year, but if you are experiencing problems in your marriage, you may feel you have little reason to celebrate. Trying to decide whether to remain together or to take the steps needed to file for a divorce is a difficult situation to be in. However, you do not have to struggle on your own. Our Fort Lauderdale divorce lawyer is here to help.
While you are the only one who can decide whether the relationship with your spouse is worth trying to save, we can advise you on your rights and the potential legal ramifications. The following are five new year's resolutions for 2023.
New Year's Resolutions When Considering A Divorce 
Dealing with the break up of a marriage is one of the most difficult situations you can face. In many cases, people spend long months or years agonizing over the decision before finally filing divorce documents through the Broward County Court. Making the following new year's resolutions can help clarify matters while also helping to ensure your legal rights are protected.
No more ignoring problems in your marriage.
Marital problems do not just go away on their own. Make a new year's resolution to address difficulties in your relationship. Consider ways to improve communications between you and your spouse, as well as marital counseling to resolve long-standing issues.
Determine behavior that is a dealbreaker.
Is your spouse spending too much money, struggling with bad habits or addictions, or engaging in affairs and other types of marital misconduct? Determine how much you are willing to put up with and what actions could be considered deal breakers.
Put a post-marital agreement in place.
This works similarly to a prenuptial agreement. It lists all property and assets you and your spouse own and influences how it will be divided in divorce. This is an important step in protecting your rights and your future financial security, in the event your marriage does not work out.
Reestablish individual credit. 
Consider opening up an individual bank account and taking out a small loan or applying for a credit card in your name alone. This can help in regaining your independence and rebuilding your individual credit rating.
Consider your current lifestyle and how you would provide for yourself in the event of a divorce.
This is important, particularly if you rely on your spouse's earnings. Consider where you would live, how you would support yourself, and any additional education or skills you might need to reenter the workforce. Under the Florida Statutes, you may be entitled to spousal support payments, which can help offset living expenses.
Request A Consultation With Our Fort Lauderdale Divorce Lawyer Today
As an experienced Fort Lauderdale divorce lawyer, Vanessa L. Prieto provides the caring support and trusted legal guidance you need if you are considering ending your marriage. To request a confidential consultation, call or contact our office online today.
Sources:
browardclerk.org/Divisions/Family
leg.state.fl.us/statutes/index.cfm?App_mode=Display_Statute&URL=0000-0099/0061/Sections/0061.08.html