Frequently Asked Questions About Domestic Violence Restraining Orders In Florida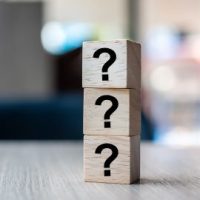 If you are involved in an abusive relationship, it is important to know that legal help is available. Our Fort Lauderdale domestic violence lawyer may be able to assist you in obtaining a restraining order. The following answers some frequently asked questions about the process.
Am I Entitled To Get A Restraining Order In Fort Lauderdale?
Under Section 741.30 of the Florida Statutes, you are entitled to get a restraining order if you are a victim of domestic violence or have reason to believe you are in imminent danger of harm. Under state law, domestic violence includes any type of assault or threats, stalking, harassment, or other threatening actions taken against you by your spouse, former spouse, or other members of your household.
In determining whether you are entitled to a restraining order, there are a variety of factors the court will consider. These include:
Is there a history of threats, stalking, abuse, or other types of violence in your relationship?
Has the person involved been accused of or arrested for domestic violence in the past?
Have the police been called to remove them from your home?
Have they made threats or taken action to destroy your property or harm your children, other family members, or pets?
Have they threatened to use guns or other weapons against you and currently have them in their possession?
How Do I Get A Restraining Order To Protect Against Domestic Violence?
To get a restraining order in Fort Lauderdale you will need to file a Petition for Protection Against Domestic Violence through the local family court. While you can do this yourself, it is strongly recommended that you seek legal counsel. Courthouse staff cannot answer your questions or give you any legal advice.
How Long Does A Restraining Order Last?
Once you file a Petition for Protection from Domestic Violence in Fort Lauderdale, an emergency hearing will be held. The judge will decide whether to grant a temporary injunction, which is valid for 15 days. This generally requires the abusive party to vacate the home and refrain from contacting you in any way. It may also grant you full rights regarding children and may require the other party to pay child support.
After 15 days, a hearing will be held to determine whether to grant a permanent injunction. This generally requires the abuser to continue refraining from contact, surrender any weapons, and attend a batterers' intervention or other counseling programs.
What Happens If My Spouse Violates A Restraining Order?
If your spouse or domestic partner refuses to comply with the restraining order in any way, you should call the police immediately and notify your lawyer. Your abuser can be arrested and held in contempt of court for failing to follow the order.
Contact Our Fort Lauderdale Domestic Violence Lawyer Today
As an experienced Fort Lauderdale domestic violence lawyer, Vanessa L. Prieto can answer your questions and provides trusted legal guidance in obtaining restraining orders. To request a confidential consultation, call or contact our office online today.
Sources:
leg.state.fl.us/statutes/index.cfm?App_mode=Display_Statute&URL=0700-0799/0741/Sections/0741.30.html
flcourts.gov/content/download/403225/file/980a.pdf