Impacts Of The Coronavirus On Fort Lauderdale Family Law Cases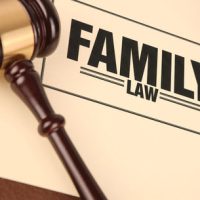 Family law cases deal with important matters impacting your relationships with others, your financial security, and your general well-being or safety.  Amidst the coronavirus epidemic, courts are running on minimal staff and services provided are extremely limited. If you are in the midst of a court case involving a family law matter, the following details how responses to the pandemic could impact your situation.
Court Closures and Restricted Services Due To The COVID-19 Pandemic
Cases of COVID-19, otherwise known as the coronavirus, are surging throughout Florida and across the United States. In Fort Lauderdale, schools and many businesses are closed as residents are urged to stay at home. On March 23, 2020, a press release from the Broward County Clerk of Courts announced that all in person and non-essential services were being temporarily suspended. This serves to protect staff and those currently involved in court cases or other legal matters while helping to reduce the likelihood of community spread.
For now, many courthouse employees will continue to show up to work and there is a list of what is considered 'essential services'  that will be provided. There are options for submitting documents or resolving issues either online or via telephone, but hearings or other legal matters deemed 'non-essential' will be postponed to a later date.
How Court Closures Could Impact Your Fort Lauderdale Family Law Case 
As an experienced Fort Lauderdale family law attorney, our goal is to resolve your legal issues in the most effective and efficient manner possible. Court closures due to the coronavirus pandemic will mean that some cases are delayed while others get addressed through alternate means. The following details how this might apply in various situations:
Divorce: Under the Florida Statutes, matters concerning marital property division, alimony, and the care of children must be resolved before a final order can be issued. Legal documents and information relevant to your case can be submitted electronically and negotiations involving both parties can be conducted via telephone or online, but hearings and a final judgment will have to wait until current restrictions pass.
Child time sharing and parenting plans: In cases where parents are divorced or otherwise not living together, Florida parenting plans dictate the amount of time the child spends in each person's home. As with the above, we can still negotiate these matters but paternity testing or final orders in these cases will have to wait. In the event you suspect your child is in danger, an emergency hearing may be held.
Child support: Child support enforcement is still available through the Florida Department of Revenue and all outstanding obligations must be paid.
Domestic violence: In cases involving domestic violence or abuse, the court can still issue an Injunction for Protection, otherwise known as a restraining order. It can also issue an arrest warrant against the abuser, as needed.
Let Us Help You Today 
During these difficult times, Fort Lauderdale family attorney Vanessa L. Prieto is here to help answer your questions and resolve any problems you encounter. Call or contact our office online today.
Resource:
browardclerk.org/PDF/NewsAndAnnouncements/PressRelease20200323.pdf
https://www.vanessaprietolaw.com/your-rights-to-child-support-in-florida/