Protecting Yourself Against Domestic Violence During the Coronavirus Pandemic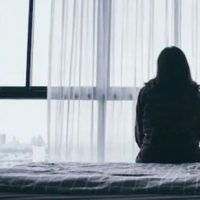 The coronavirus pandemic is impacting all of us. People in Fort Lauderdale and throughout Florida are keeping to their homes in an effort to reduce the number of COVID-19 cases and the risks of community spread. This is a challenging situation for everyone, but particularly hard for those living with an abusive partner or spouse. Domestic violence is a common problem and the current stress we are under makes it even more likely to happen.
The Impact of Stay at Home Orders When a Spouse Is Abusive 
In light of the coronavirus, Fort Lauderdale has issued an order to all residents warning them to stay home. According to a March 27, 2020 Sun Sentinel news report, law enforcement is not focused so much on penalizing violators as emphasizing the importance of social distancing in fighting the pandemic. This creates hardships for many people. Those in abusive relationships are particularly at risk.
Concerns over lost wages, pressures of having children home from school, and fears of contracting the virus have everyone on edge. For abusers, domestic violence tends to be about control and power. The uncertain nature of the situation is likely to make those with abusive attitudes or behaviors more likely to lash out. Warning signs include:
Escalating tension and frustration in the abuser;
Increased verbal threats, put downs, and statements meant to intimidate or humiliate you;
More demanding behavior or increased 'rules', which the abuser requires you to follow;
Frequent angry outbursts and escalations of arguments.
These types of behaviors are abusive in and of themselves. They can also lead to physical or sexual assaults. In addition to increasing domestic violence risks, the current pandemic has other detrimental effects on people in this situation. It may be forcing you to spend more time with the abuser while limiting your options in terms of family members you can stay with. It may also make you hesitant to get treatment for injuries you suffer due to fear of contracting COVID-19 in medical settings.
Protecting Yourself against Domestic Abuse  
If domestic violence is threatening your safety or that of someone you love, it is important to know that help is still available. The National Domestic Violence Hotline advises taking the following steps:
Create a personalized safety plan: This includes identifying areas in your home where you can secure yourself and your children. Consider where you could stay if you do need to leave suddenly, such as with family, friends, hotels, or local shelters.
Practice self-care: Avoid placing excessive demands on yourself during this time and reach out to friends as well as national or local hotlines for support.
Take legal action: The Broward County Court is closed to all non-essential services, but is still issuing domestic violence restraining orders and warrants for arrest.
Let us Help You Today
Fort Lauderdale domestic violence attorney Vanessa L. Prieto is here to help you get the protection you need. If you are experiencing abuse, reach out and call or contact our Fort Lauderdale office online today.
Resource:
sun-sentinel.com/coronavirus/fl-ne-coronavirus-fort-lauderdale-stay-home-order-20200327-cbihlf6povg4fnmsw6qecwtwci-story.html
https://www.vanessaprietolaw.com/five-actions-to-take-now-if-your-spouse-or-partner-is-abusive/