Including Health Care in Child Support Agreements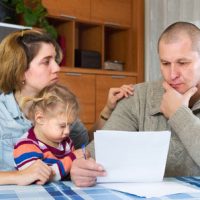 Between immunizations, sports physicals, and the frequent cold and flu bugs that children are exposed to at school or daycare, having a solid health care plan in place to cover medical costs for them is a necessity. If you are raising a child as a single parent, either due to a divorce or other breakup, paying for potentially pricey medical coverage is likely a concern. These arrangements can and should be included as part of your child support order, particularly in light of proposed changes in federal and state programs.
Changes In Health care Coverage For Children
The Children's Health Insurance Program (CHIP) provides benefits for children who would otherwise not be covered, and is available for families who make too much money to qualify for Medicaid. Unfortunately, it is also one of a number of both state and federally subsidized programs being targeted for funding cuts, which could potentially leave children in Florida without any other affordable options.
An October 2017 Tampa Bay Times report states that federal funding for Florida CHIP, which covers roughly 340,000 children in our state, has already expired. These funds help to offset 96 percent of the more than $686 million it costs to run the program. While Congress is expected to pass a bill to cover the additional expenses currently required, the state has enough funds on its own to ensure the program remains in effect until January 2018.
Providing for Health Care Through Child Support
With so much uncertainty over health care affordability and coverage, it makes sense to include provisions for providing these benefits in any child support agreements and orders. Under Section 61.30 of the Florida Code, provisions for providing health care coverage and meeting additional costs may be ordered through the court as part of your child support proceedings.
Factors the court generally considers in determining how these expenses are divided include each parent's income and earning potential, their total amount of assets, and the availability of coverage through their employer. In addition to health care benefits, the court may order parents to share in these additional costs:
Non-covered medical expenses, such as deductibles and out of network office visits;
Prescription and over the counter medication costs;
Expenses related to routine testing, such as vision and hearing exams;
Any medical devices that are required, including glasses and hearing aids;
Dental costs, including braces and other types of orthodontic treatments.
To help ensure your child gets the care and support they need to thrive, you will want to carefully document any existing physical, emotional, or developmental conditions they have. This may require statements from their doctor, dentist, therapist, or other provider, along with medical records outlining their treatment and prognosis.
Reach Out to Us Today for Help
Whether you are contemplating a divorce or are raising a child on your own, a Fort Lauderdale child support attorney provides the professional, experienced legal representation you need to help ensure you get the maximum amount of support you are entitled to. Call or contact attorney Vanessa L. Prieto online today to request a consultation.
Resources:
benefits.gov/benefits/benefit-details/1599
tampabay.com/florida-politics/buzz/2017/10/06/chip-funding-has-expired-but-florida-families-shouldnt-worry-yet/