What Children Want Their Parents to Know About Divorce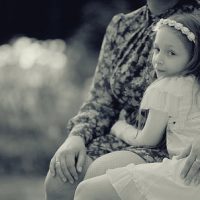 It is natural for any couple going through a divorce or separation to have serious concerns about the impacts it could have on their children. In many cases, having parents who live apart from one another while participating in child time-sharing arrangements is far preferable than living in a home where fighting between spouses is a regular occurrence. While the mere fact of a divorce is something most children can eventually accept and adapt to, issues regarding how it is handled or communicated to children can lead to problems.
Children and Divorce 
According to a report by Scientific American, more than 1.5 million children experience the divorce of their parents each year. For divorcing parents, their greatest fear is generally how the situation will negatively impact their children, and some remain in unhappy marriages for far longer than is healthy or necessary out of this concern.
The good news is that children are resilient, and they tend to bounce back from any divorce-related problems quickly. Researchers have found that when comparing children from divorced families to those whose parents are still together, there is little difference in how it impacts their physical, emotional, social, or intellectual development.
The report does state that children of parents with obvious conflicts during their marriage tend to do better in the aftermath of divorce than those whose parents attempted to shield them from problems. When parents hid their unhappiness together and attempted to pretend that all was well within the marriage, the news of a divorce came as more of a shock to their children. These children often experience more confusion and anxiety, and can end up taking a longer period of time to adjust. This is why communication is so important.
Five Things Children ff Divorce Want Parents to Know
It is natural for parents to try to protect their children from painful truths. At the same time, CoParentingToday recommends making the effort to communicate with your child, while encouraging them to ask questions and to vocalize their concerns. From a counselor's perspective, the following are some of the things children of divorce wish their parents knew:
We need to know you love us no matter what, and will never abandon us.
We need you to help us stay organized as we get used to our new time sharing schedules.
Remember we are children. Do not confide in us about your financial or emotional problems.
Do not badmouth our other parent in front of us, drill us for information, or ask us to send messages.
Realize that we need time to grieve the loss of our old life.
Helping children and families negotiate through painful situations involving divorce and time sharing disputes is one of attorney Vanessa L. Prieto primary concerns. To discuss your situation and the options which may be available, call or contact our experienced Fort Lauderdale family law attorneys online today. We can arrange a free consultation in our office and can advise you on the best course of action to help ensure you and your children are protected.
Resources:
scientificamerican.com/article/is-divorce-bad-for-children/
thecoparentingtoolkit.com/PDF/13-things-kids-want-parents-to-know.pdf