Making Arrangements For The Summer Months In Your Fort Lauderdale Parenting Plan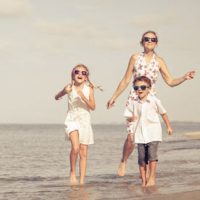 Spring has arrived in South Florida, which means that summer is right around the corner. For parents, the time to begin making plans for how children will be provided for after school lets out is now. This is particularly true for divorced or single parents, who likely have child time-sharing arrangements in place. The following highlights important areas to address in your Fort Lauderdale parenting plan and tips for making a schedule.
Including Provisions For Summer In Your Parenting Plan
Under the Florida Statutes, joint child time-sharing arrangements are generally encouraged by the courts. Parenting plans are used to address practical issues and detail the following:
The amount of time children spend with each parent during the week;
Rights regarding overnight stays on weekends;
Transportation arrangements for the child between each parent's home;
How unexpected issues and potential disputes will be resolved;
Schedules for holidays, birthdays, and other special occasions;
Provisions for school breaks, including rights regarding vacation time and generally more extended visits.
During the school year, it can be tough for parents to keep up with academic demands, and extracurricular activities. Summer provides a reprieve but comes with its own set of challenges. For younger children, more extended child-care arrangements are often required while even older adolescents and teens need some structure during the summer months, as well as supervision. It is important to make these types of arrangements well in advance and to include them in your parenting plan.
Child Time-Sharing Tips For The Summer Months 
Summer does not officially start until June 22, 2022. However, for Fort Lauderdale parents the unofficial start date is June 9th, which is the last day of classes for Broward County Schools. Look into summer activities for your child now, as demand is high. Daycares, summer camps, and babysitters book quickly. Follow these tips in making your arrangements:
Consider your child's ages and whether they are likely to need full or part-time care;
Make a list of family, friends, or neighbors who may be able to lend a hand with keeping an eye on older children or providing transportation;
Look into summer day camps and other programs offered through the Fort Lauderdale Department of Parks and Recreation;
Remain flexible regarding vacations and consult the other parent before making plans;
Speak with your employer regarding your schedule and the possibility of working from home;
Expect the other parent to shoulder their share of additional responsibilities during the summer months.
Get Trusted Legal Guidance From Our Fort Lauderdale Child Time Sharing Attorney 
It is important to make child time-sharing arrangements for the summer months now so that you can address any problems or potential disputes with the other parent that arise. At the law office of Vanessa L. Prieto, we provide the trusted legal guidance you need in creating a summer parenting plan that works. To request a consultation, call or contact our Fort Lauderdale child custody & time-sharing attorney online today.
Source:
browardschools.com/calendar#calendar51101/20220613/month