Not Ready For Marriage? Domestic Partnerships Provide Valuable Benefits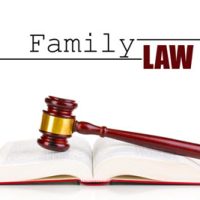 Being in love and being willing to commit to a long-term relationship does not necessarily mean you are ready to get married. There are a variety of personal reasons you may be hesitant to tie the knot, which have nothing to do with your partner, the depths of your feelings for them, or your desire to share the same residence. In these situations, establishing a domestic partnership may be an ideal solution. In addition to offering important protections, this type of legal arrangement may also afford you and your significant other valuable benefits.

Benefits Of Domestic Partnerships

While domestic partnership was common among same sex couples prior to Supreme Court ruling in 2015, it affords the same advantages to heterosexual couples who are reluctant to enter into marriage. In Fort Lauderdale, domestic partnerships are registered through the Broward County Domestic Partnership Act of 1999. This act gives couples in these relationships the right to the following:
The right to be notified in the event of an emergency situation involving your partner;
The same rights as family members to visit them in the event of hospitalization;
The right to make decisions for them on their behalf in the event they are incapacitated;
The right to be notified and to visit them in the Broward County jail in the event of their arrest.

In addition to the above, domestic partnership may also enable one of the parties to be eligible for the others insurance benefits. Insure.com advises that while employers are not obligated to cover your partner, as many as 35 percent of all employers do allow domestic partners to share in an employee's health, dental, and vision insurance plans, as well as in life insurance policies.
Eligibility For Domestic Partnership
The Broward County Records, Taxes, and Treasury Division advises that in order to register a domestic partnership in Ft. Lauderdale, couples must meet the following eligibility requirements:
Both parties must be over the age of 18 and competent to enter into a legal contract;
They must be not be currently married or involved in a domestic partnership agreement with anyone else;
They must live within the confines of Broward County;
Both parties must not have been in a domestic partnership arrangement with anyone else in the proceeding 30 days;
They must be willing to be jointly responsible for each other's basic food and shelter during their domestic partnership;
They must not be entering the partnership under duress, threat, or force.
Contact Our Florida Domestic Partnership Attorneys for Help Today
To find out more about the potential benefits as well as the legal ramifications of a domestic partnership agreement, contact the Vanessa L. Prieto Law Offices, LLC  today. As experienced Florida family law attorneys, we can advise you on the best course of action in your situation, while making sure your rights and interests are protected.
Resource:
insure.com/health-insurance/domestic-partner.html