Why Some Older Adult Couples Choose Domestic Partnership Instead Of Getting Married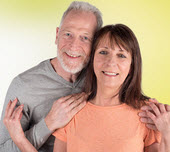 Finding your true love can happen at any age. For older adult couples who may have been previously married, had a family, and built a career, these relationships can be an invaluable source of emotional support and companionship. At the same time,  making the decision to get married is not always in their best interests and a domestic partnership may be a better option.
Potentially Disadvantages Of Marriage For Older Adult Couples
Far from being gun shy about tying the knot, older adults are often willing to enter into marriage either for the first time or after having been previously divorced. The issue is that a legal marriage certificate could put them at a disadvantage, costing them money and complicate other areas of their lives. According to the personal finance experts at Kiplinger, the number of older adults choosing cohabitation over marriage has more than double over the last decade, increasing from 1.2 million couples to close to three million in 2017. While there are roughly 1,000 different tax breaks, benefits, and protections that married couples typical receive, there are situations in which getting married later in life puts a couple at a disadvantage. These include:
Estate planning: Older couples often have assets accumulated that are earmarked for their children or other family members. Under the Florida probate code, married partners are entitled to an elective share equal to 30 percent of their spouse's estate.
Benefits from previous spouses: For some older couples, one or the other is receiving pension benefits, Social Security, or spousal support from a previous partner, benefits which would be lost if they got remarried.
Income eligibility: By remaining unmarried, partners may be able to retain eligibility for certain programs based on their income, such as Medicaid and college tuition assistance for adult children.
Tax benefits: While marriage affords its own tax benefits, if both partners are in a higher tax bracket, the percentage they have to pay will likely increase.
Cohabitation Agreements And Domestic Partnerships
The Kiplinger report advises that if a couple does choose to live together rather than get married, they need to protect their rights and interests by having a formal cohabitation agreement drafted by an attorney. Marriage does offer certain legal rights, and this type of agreement help protect both partners if one leaves their own home to move in with the other, if they buy big ticket items or invest money together, and use joint accounts.
When it comes to personal rights, Broward County allows couples to enter domestic partnerships which are registered with the court. Benefits provided to couples include:
Visiting rights as an immediate family member in hospitals or hospice settings;
The right to information about their health in situations where they are unable to communicate with you themselves;
The right to make medical decisions in the event they are incapacitated;
The right to visitation privileges if they are incarcerated in a Broward County jail.
To find out about additional rights in domestic partnerships and the impact marriage could have on your current situation, call or contact Vanessa L. Prieto online and request in our Fort Lauderdale office today.
Resources:
kiplinger.com/article/retirement/T065-C000-S002-pros-and-cons-of-getting-married-later-in-life.html
broward.org/RecordsTaxesTreasury/Records/Pages/DomesticPartnershipInformation.aspx