Obtaining Child Support for a Child With Disabilities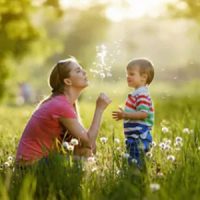 When parents divorce or are no longer living together, ensuring the child is provided for is a top priority. While this is vitally important for every child, it is particularly so in cases where there are disabilities. Children with impairments have special needs which are often costly to provide. As a result, there are special considerations which need to be considered in any child support order issued in the case.
Child Support Considerations for Children With Disabilities 
According to the Centers for Disease Control and Prevention (CDC), more than 15 percent of children between the ages of three and 17 have some type of developmental disability. Roughly one out of every six children who struggle with physical, emotional, or cognitive impairments. In many of these cases, disabilities impact their day to day functioning and will likely be something they have to deal with for the rest of their lives. In addition to requiring additional support in meeting daily needs, these children often require special services to reach their full potential.
For parents in these situations, obtaining needed resources can be financially challenging. If the other parent refuses to help or is not paying an adequate amount, obtaining a child support order can make a major difference in ensuring your child has what they need. Expenses which can be included as part of child support may include:
The costs associated with medical insurance;
Out-of-pocket costs and copayments for doctor visits, treatments, medications, and follow up care;
Home health care needs your child has;
Medical devices required to improve communications or mobility;
Special day cares, schools, or treatment programs;
The costs of therapists, tutors, and other expenses.
Depending on the situation, you may also be entitled to additional support if your child's impairments are significant enough as to require constant care, preventing you from working.
Obtaining Child Support Through the Courts
If you are going through a divorce from your spouse, child support proceedings will be included in the process. If you are unmarried, you may need to prove paternity first. In either situation, obtaining a formal order is the best way to ensure both you and your child are protected. If the other parent refuses to pay or falls behind, the amount owed continues to accrue and the order may be enforced through the Florida Department of Revenue through wage garnishment, liens on bank accounts, and other methods.
Under the Florida Statutes, your child support order can also be modified if additional expenses arise. Depending on the situation, payments may continue to be required even once the child becomes a legal adult.
Contact Us Today for Assistance
Attorney Vanessa L. Prieto is dedicated to fighting for the rights of children and their parents. If your child suffers a disability, she may be able to help you obtain the financial support they are entitled to. Call or contact our Fort Lauderdale child support attorney and request a consultation to discuss your options today.
Resource:
cdc.gov/ncbddd/developmentaldisabilities/about.html
https://www.vanessaprietolaw.com/how-to-estimate-the-amount-of-child-support-you-may-be-entitled-to/