Penalties For Failing to Honor A Timesharing Plan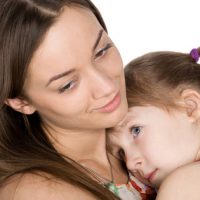 Child rearing experts agree that spending time and forming close emotional bonds with both parents is in the child's best interests, and the Florida courts agree. Parenting plans and timesharing are used to ensure that in divorce matters, each parent is afforded the opportunity to remain a vital part of their child's life. Unfortunately, just because a plan is in place, these situations do not always go smoothly. One parent or the other may not adhere to the plan, or there may be concerns that spending time with the parent or in their home is putting the child's health or safety in jeopardy. When a parent chooses not to follow the parenting plan, there are penalties that may be imposed. Rather than disobeying a court order, there are legal options available to address your concerns.
Penalties Imposed By The Court For Not Following The Parenting Plan
Under Section 61.13 of the Florida Statutes, it is the policy of the court to encourage frequent and continuing visitation with both parents in divorces involving children. The parties involved must submit parenting plans to the court, and a timesharing plan based on a variety of factors will be put in place. These factors include each parent's past and current involvement, their living situation, and their moral fitness in being able to provide for the child. The bottom line is always what is in the child's best interests. The final approved plan is a court order, and failure to follow it can result in penalties. These include:
Formally awarding extra time to the parent who has been denied time with their child;
Mandatory attendance at parenting classes for the parent not following the order;
Mandatory community service as a form of punishment;
Requiring the parent who fails to follow the time sharing order to pay court costs and attorney's fees incurred by the other parent in having it enforced.
Of course, there may be situations in which a parent has valid reasons for not following the time sharing plan. In these cases, legal action may be brought to change or modify the existing time sharing arrangement.
Options For Changing Time Sharing Arrangements

A Petition to Modify Custody and Visitation can be filed by either parent, provided there are substantial reasons for making the request. These may include:
Changes in residence or place of employment that make the existing timesharing plan difficult to adhere to;
Changes in health status, such as hospitalization or a serious illness, that prevent a parent from being physically able to provide for the child;
Situations which put the child at risk, such as evidence of abuse in the home or dangerous behaviors, such as drug or excessive alcohol use.
It is important to note that failure to pay child support is not a valid reason for not adhering to the timesharing plan. In the event a parent falls behind or refuses to pay their support obligation, there are other avenues to legally enforce the order.
We Can Help You Today
If you are considering a divorce or have concerns about an existing timesharing arrangement, contact our experienced Florida divorce attorney today. At the Vanessa L. Prieto Law Offices, LLC, we can advise you on the best course of action, to ensure both you and your child's rights and safety are protected.
Resource:
leg.state.fl.us/statutes/index.cfm?App_mode=Display_Statute&URL=0000-0099/0061/Sections/0061.13.html