Getting the Support You Need For A Special Needs Child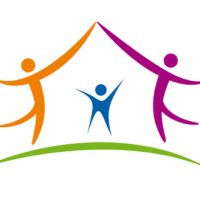 Raising children is a demanding task that can be challenging in any situation. While having a child with special needs can bring out previously untapped inner resources in the parents and make some marriages stronger, others have difficulties withstanding the pressures. For parents of children with disabilities, going through a divorce can be particularly painful and isolating, while the financial ramifications of attempting to raise a special needs child can be severe. In these cases, timesharing and parenting plans need to be developed with future costs of both time and money in mind.
Determining the Best Interests Of A Special Needs Child
Under Section 61:13 of the Florida State Statutes, the court looks to the best interests of the child when establishing timesharing plans and determining support. In special needs case, it is important for the court to be aware of the type and severity of disability the child faces and to have a realistic idea of the medical, emotional, educational and social support services they will require.  The National Educational Association of Disabled Students (NEADS) states there are five main classifications disabilities fall under:
Physical disabilities, such as Multiple Sclerosis, Cerebral Palsy, and breathing or heart disorders;
Intellectual or developmental disabilities, such as Down's Syndrome, Autism, and ADHD;
Psychiatric disabilities, such as manic depression, and schizophrenia;
Neurological disabilities, such as resulting from injuries and lack of oxygen;
Visual and hearing impairments, resulting from an accident, disease or congenital disorder.
The best interests of a special needs child often includes extensive medical care and treatment, physical and vocational rehabilitation, special education and learning programs, adaptive equipment in the home, as well as increased parental supervision and involvement.
Sharing the Financial Costs Of Raising A Special Needs Child
A poignant 2014 Time Money report on the financial needs of disabled children outlines the difficulties and costs families face in raising a child with special needs. Finding daycare can be a challenge, while conferences with doctors, therapists and school administrators can easily eat up your time, making it difficult to work or retain a job. Add to that the costs of providing care and supplies, and it is easy to see how the situation can be overwhelming, particularly for parents living on one income as the result of a divorce.
Fortunately, these expenses can be factored into support agreements. While you cannot force your ex to spend time with your child or provide the level of physical care and attention they need, you can enforce a child support order to help alleviate some of the costs. Under Florida laws (Section 743.07), support can even be ordered beyond the age of 18, in order to continue in providing the care your child needs once they become an adult.
We Can Help You Today

If you are the parent of a special needs child going through a divorce, contact Vanessa L. Prieto Law Offices, LLC today. Our Florida divorce attorney can assist you in getting the support you need to care for your child, both now and in the years to come.
Resources:
neads.ca/en/about/projects/inclusion/guide/pwd_01.php
time.com/money/2793944/paying-for-my-special-needs-child/