The Reality-and Advantages-of Going Through An Amicable Divorce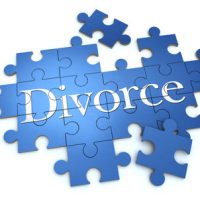 Divorce proceedings were once almost universally accepted as being fraught with arguments, threats and acrimony. In the past, proving your partner was at fault for the breakup of the marriage was an important goal, which could greatly influence factors in your divorce, such as division of marital property, alimony, and child support.
As more states embrace 'no fault' divorce laws, there is less incentive for spouses to go to battle with another. While the breakup of a marriage is never easy and some situations require a heavy hand, getting a divorce in Florida does not have to get nasty or even unpleasant, provided both parties are able and willing to work towards more amicable resolutions.
Florida's No-Fault Divorce Laws
Florida has been a no-fault divorce state since the 1970s. Under the current Florida State Statutes regarding divorce, all that is required is for the couple involved to show that the marriage is irretrievably broken. While mental incapacity may still be cited as a factor, grounds such as adultery, habitual drunkenness, or desertion are not a requirement.
In addition, time limits for getting a divorce are also less restrictive than ever. Any disagreements you have concerning money or assets can be resolved in a marriage settlement agreement (MSA), negotiated between the parties and their attorneys. Provided both parties agree to the terms and have been residents of the state for at least six months prior to filing, the divorce may be granted in as little as a month. Even situations involving children, which have the greatest potential to be contentious, can be resolved fairly and quickly. Unless your spouse has issues in regards to alcohol addiction, drug abuse, or domestic violence, the court favors timesharing agreements that promote strong bonds between both parents.
Tips for Going Through A Divorce Amicably
While going through a divorce amicably can save you time, money, and stress, it can be difficult to lay aside your disappointment and hurt feelings concerning the breakup and your spouse. Psychology Today offers these tips for letting go of hard feelings and getting along with your ex, which can be helpful in guiding you through the divorce process as well:
Avoid placing blame on your space, and take responsibility for your own part in the breakup;
Speak honestly with your attorney, and guard yourself against over exaggerating any difficulties or problems you have suffered in the marriage or as the result of getting divorced;
Try to keep friends and loved one's out of it by not bad mouthing your spouse or revealing too many details to others;
Keep your children out of and separate from any issues you yourself have with your spouse;
Guard your boundaries. Now that you are living apart, you are not required to share personal details about your emotions or social life with your spouse.
Let Us Help you with your Case

If you are going through a separation or contemplating a divorce, contact Vanessa L. Prieto Law Offices, LLC today. Our experienced Florida divorce attorney can help guide you through the process, while helping you achieve the most favorable outcome and ensuring your rights and interests are protected.
Resource:
psychologytoday.com/blog/magnetic-partners/201504/how-get-along-your-ex-after-the-divorce