Risks And Warning Signs Of Child Abduction In Fort Lauderdale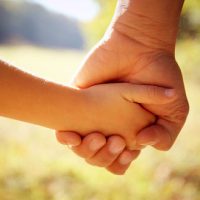 Florida family laws deal with divorce, paternity, financial support, child time-sharing arrangements, and other potentially volatile issues impacting parents. Unfortunately, rather than putting their child's best interests first and going through the legal system, some attempt to take matters into their own hands.
Child abductions are unfortunately common and can happen in a variety of ways. Our Fort Lauderdale family lawyer explains more about the risks and some of the warning signs to be alert for.
The Risks of Child Abduction
Many parents who go through a breakup or file for a divorce in Fort Lauderdale are able to set their personal differences aside for the sake of their children. Despite difficulties, they work together in creating and implementing child time-sharing arrangements ordered through the court. These help protect the rights of both parents and the best interests of the children involved.
However, some situations are more complex, and one of the parents may refuse to cooperate. Child abduction poses serious risks in these cases. According to the Office of Justice Programs (OJP), more than 200,000 children are victims of family abductions in the United States each year, and over half are committed by parents.
In extreme cases, child abduction may involve taking the child, moving to a new location, and disguising their identity in order to avoid being apprehended. However, it may also include any of the following:
Taking the child for visits in violation of court orders;
Keeping them beyond the time indicated in the parenting plan;
Refusing to return them to the other parent;
Concealing the whereabouts of the child to prevent the other parent from having contact with them.
Warning Signs Of Child Abduction In Fort Lauderdale
Under the Florida Statutes, the courts generally encourage parenting plans in cases of divorce or unmarried. These dictate the rights and obligations of each party involved. Getting a court order for child time-sharing can help prevent child abductions and provides legal protections if it does occur.
Law enforcement and the courts work together in enforcing child time-sharing arrangements, whether here, in other states, or in other countries. However, getting your child returned home can be a long process. To protect yourself and them, be aware of the warning signs. These include:
Previous threats to take the child from you;
Refusing to comply with existing child time-sharing arrangements;
Being in danger of losing their parental rights or having restricted privileges;
A sudden interest in obtaining the child's birth certificate, vaccination records, or passport;
Close ties with family members, jobs, or communities in other states or countries.
Contact Our Fort Lauderdale Family Lawyer Today
If you suspect child abduction could be an issue in your Florida family law case, contact the law office of Vanessa L. Prieto immediately. We can take the swift legal actions needed to ensure that both you and your child are protected. Reach out and call our Fort Lauderdale family lawyer and request a confidential consultation today.
Sources:
ojp.gov/pdffiles1/ojjdp/196466.pdf
leg.state.fl.us/statutes/index.cfm?App_mode=Display_Statute&URL=0000-0099/0061/Sections/0061.13.html