Study Shows Divorce May Actually Benefit Your Child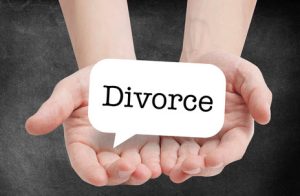 Historically, most researchers have found that children of divorce are more likely to get divorced themselves than those of intact marriages. However, a recent study may indicate otherwise. A recent study published in Marriage & Family Review looked more closely at the level of conflict in children's families, rather than whether their parents divorced, in order to determine how it would impact the children's marriages in the future. The study results show that it may be the level of conflict between parents in a child's home, rather than divorce, which dictates the likelihood of the child divorcing in the future.
High Conflict Childhoods and the Potential for Divorce
Researchers in the study mentioned above analyzed data from American families between 1987 and 2003 in order to track the success of future relationships in children who experienced their parents' divorces and unhappy marriages during their childhood. The ultimate conclusion from this data is that children with high conflict families, who experienced issues such as abuse, fighting, financial concerns, and substance abuse, were more likely to get divorced when they became adults than those with low-conflict families. In fact, children who experienced high family conflict and whose parents eventually divorced were just as successful in their future relationships as those children in low-conflict families where their parents stayed together. Rather, it was the children from high-conflict households whose parents didn't divorce who had the lowest success rate in their future relationships.
Sometimes, Divorce is the Solution
So, what does all this data mean? In essence, in some families, the level of conflict remains consistently high when the parents choose to remain married. That level of conflict only diminished in a high-conflict household after the parents divorced. The bottom line is that in some cases, a child will experience more conflict if his or her parents stay together than if his or her parents divorced, thus contributing to the eventual demise of the child's own relationships as an adult. Divorce ultimately decreases the children's exposure to daily conflict and, as a result, may result in healthier relationships for these children in the future. In some cases, divorce may be not the only solution to a happier life for the parents, but also for their children. If you are teetering on the brink of deciding to divorce, but are worried about the impact that a divorce will have on your children, it may be smart to look at the current level of conflict in your household as opposed to the stress of a divorce on your children.
Call Your Florida Divorce Lawyer Today
No matter what the reasons may be for your divorce, it is not an easy process and one that you should not attempt to handle on your own. Nothing can substitute for the professional advice and counsel of an experienced Florida divorce attorney. Don't allow your rights to be compromised because you haven't gotten the advice that you need. Instead, get the skilled legal representation that you need in order to successfully resolve your divorce case. Contact your Fort Lauderdale divorce attorney today and set up a consultation with us about your divorce case. Contact the office of Vanessa L. Prieto for professional legal assistance.
Resource:
techinsider.io/children-of-divorce-odds-of-divorcing-2016-5