Ten Things You Need To Know Before Filing For A Divorce In Fort Lauderdale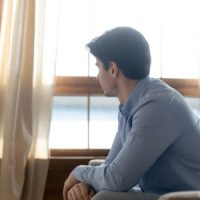 Getting a divorce in Fort Lauderdale is a big step and it is natural to wonder what to expect. The following is a general guide, detailing ten important things you need to know before filing.     
One of you must be a resident of the state. 
Under the Florida Statutes, at least one of the parties in a marriage must be a current resident of the state when filing for a divorce.
There are no requirements for being separated. 
There are no requirements regarding being separated for a period of time prior to filing a divorce petition in Florida.
Divorce 'grounds' are not required. 
The only requirement for getting a divorce in Florida is that there are irreconcilable differences, meaning that the marriage is broken and beyond repair.
You must have evidence for any claims you make. 
Bad behavior on the part of your spouse could influence your rights in any settlements or final divorce orders, but you need evidence to back up your claims. 
You will need an inventory of all marital property, assets, and debts. 
Equitable division of marital property is a key issue in divorce. You will need an inventory of marital property, including homes, cars, furniture, personal belongings, financial accounts, and statements regarding debts. 
You may be entitled to spousal support. 
If you make less than your spouse or sacrificed your own career or education for the sake of the marriage, you may be entitled to spousal support.
Child time sharing and support will be addressed in divorce proceedings. 
For parents, child time sharing and support orders are part of divorce proceedings.
The time it takes to get a divorce will depend on scheduling and the specific issues in your case. 
The time it takes to receive a final divorce order will depend on specifics in your case and how long it takes to schedule hearings through the Broward County Courts. An uncontested divorce may take as little as three months. More complex cases will take longer.
Having an experienced Fort Lauderdale divorce attorney on your side is a good idea. 
You are not required to have a divorce attorney on your side, but getting one helps protect your rights while ensuring your case is resolved in the most efficient and effective manner possible.
You can obtain a final order, regardless of whether your spouse cooperates.
Having a spouse who refuses to cooperate with divorce proceedings or fails to appear at hearings often works in your favor and will not prevent you from obtaining a divorce in Fort Lauderdale.
Let Us Help You Today
To discuss your options in regards to getting a divorce and what to expect in your particular case, reach out to the law office of Vanessa L. Prieto. Give us a call or contact our Fort Lauderdale divorce attorney online and request a confidential consultation today.