Tips for Bringing Up a Pre- or Postnuptial Agreement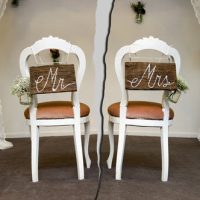 When marriages end in divorce, much of the conflict is likely to stem over how property and assets accumulated during the course of the marriage will be divided between each spouse. Having a pre or postnuptial agreement in place can help to protect you both, while potentially avoiding certain conflicts. Unfortunately, some couples fail to create these legal documents due to discomfort or embarrassment in bringing up the topic. The following offers ways to make what can be a potentially uncomfortable situation easier.
Bringing Up the Idea of a Prenuptial Agreement
Prenuptial agreements often take a bad rap. The minute someone brings up the topic, others may take offense, thinking it indicates doubts about the potential success of the marriage or the degree of trust that exists between the couple. The fact is, nothing could be further from the truth.
Business Insider recommends creating a prenuptial agreement soon after an engagement and allowing yourselves four weeks to complete the project. When introducing the idea to your future spouse, be sure and emphasize the positive aspects:
It ensures full disclosure of all financial assets each of you have;
It gives you a chance to discuss spending habits and establish realistic financial goals;
It protects inherited property, family businesses, or similar assets;
It opens the door for discussions on estate planning.
Emphasize the fact that money is one of the most common issues couples fight over and a leading factor in divorce. As a result, taking the time to create a prenup can actually strengthen your relationship and your marriage.
Reasons To Get A Postnuptial Agreement
If you never took the time to get a prenuptial agreement prior to getting married, it is not too late. You can always opt for a postnuptial agreement, which can achieve many of the same objectives. Another situation in which a postnup can prove valuable is in the event there are marital problems.
Under the Florida divorce statutes, you do not need fault grounds in order to obtain a divorce. However, marital misconduct and behaviors such as adultery, habitual drunkenness, and gambling may be a factor in property division and child time sharing hearings. If you agree to reconcile with your spouse, these issues will no longer be applicable in your case. A postnuptial agreement can protect you if the reconciliation does not work out or if the bad behavior continues. When bringing up the topic, follow these tips:
Remind your spouse that a breach of trust has occurred.
Explain how having a postnuptial agreement can provide a level of security as your rebuild your relationship.
Assert that this a step you need to take to protect yourself.
Let Us Help You Today
At the law firm of attorney Vanessa L. Prieto, our top priority is to protect your rights and interests. To discuss the possibility of a pre or postnuptial agreement, reach out and contact our Fort Lauderdale office to request a confidential consultation today.
Resource:
businessinsider.com/10-ways-to-bring-up-a-prenup-without-getting-dumped-2012-1#make-sure-you-can-afford-one-7