Updating Important Documents during a Divorce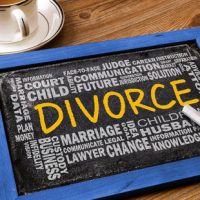 Going through a marital separation and making the decision to file for a divorce involves changes that will affect you now and in the years to come. While you may have previously relied on your partner to handle the situation in the event anything happened to you, the change in your relationship will likely require a change in plans. The following are important issues you will need to address to ensure your family and financial matters are provided for.
Wills and Estate Planning Documents
If you and your spouse previously had a will, you will want to update it to reflect changes in your marital status. You will also need to update your property and assets, to reflect agreements made as part of a divorce settlement. If you and your spouse did not have a will, now is the time to make one. In the event something happened to you prior to your divorce becoming final, your former partner could assert spousal rights to inherit from your estate.
Additional documents to consider include existing trusts you may have in place, along with powers of attorney (POA). Under the Florida Statutes, a POA allows you to grant authority to someone you trust to access financial accounts and handle business matters on your behalf. This is important if you are incapacitated due to an injury or illness and require ongoing care.
Health Care Advance Directives
Health care advance directives let your friends and family members know the type and extent of medical care and treatment you want in the event an accident or serious health condition occurs. The Florida Agency for Health Care Administration recommends designating a health care surrogate, who is authorized to make important medical decisions on your behalf. Again, this should be someone you trust, and you should discuss potential options and communicate your wishes to them in advance.
A living will is another important document to have in place in the event the unexpected occurs. This deals with medical intervention and end of life issues, such as feeding tubes, artificial respiration, and Do Not Resuscitate (DNR) orders.
Guardianship for Children
In the Florida probate court, guardianship proceedings are held in the event something happens to both parents of a minor child. You will likely want to relay any wishes in this regard through your will and other estate planning documents. If there is a particular person, other than your spouse, that you would want to designate to act on your behalf in this situation, you may also want to consider leaving a certain amount of money for legal fees. While your family and even friends may have the right to be involved in your child's life, it could require a court order to enforce this type of arrangement.
Reach Out to Us Today for Help with Your Case
At the law offices of Fort Lauderdale attorney Vanessa L. Prieto, we are here to help guide you through every aspect of the divorce process. Call or contact our experienced Florida divorce attorney online today and request a consultation to discuss the issues involved in your case.
Resource:
floridahealthfinder.gov/reports-guides/advance-directives.aspx