Virtual Divorce In Fort Lauderdale Due To COVID-19 Pandemic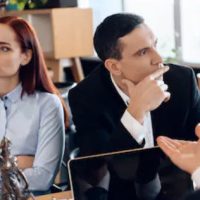 Mandatory closures and stay at home orders helped to reduce the spread of COVID-19 in Broward County during the height of the pandemic. Unfortunately, phased reopening plans have not gone as well as expected and case counts have increased dramatically as a result. While businesses and government agencies are reluctant to shut down again, many are switching to online platforms to reduce face to face contact. If you are one of the many people currently considering getting a divorce, you will want to know about the virtual options that are now available.
Virtual Options For Getting A Divorce
A July 2020 Local 10 News report quotes government and public health officials as saying that COVID-19 cases have reached 'unacceptably high numbers' in Fort Lauderdale and the surrounding Broward County area. While pandemic-related restrictions were only recently lifted, many businesses are going back to reduced hours and limited capacity. Meanwhile, individual residents are wearing masks, staying home more frequently, and taking other precautions to protect their health.
In the midst of personal impacts people are facing, the divorce rate continues to climb. To accommodate these cases and to address valid health concerns, many of the meetings or hearing requires during divorce proceedings can now be done via Zoom or other video conferencing apps. This includes:
Initial consultations with your divorce attorney;
Negotiation conferences regarding division of marital property, alimony, and child time sharing arrangements;
Court hearings before a judge regarding motions for discovery or temporary orders that need to be issued;
Counseling, mediation sessions, and other court mandated services that may be required.
Tips For Attending Online Divorce Hearings
The Broward County Court Clerk lists a full schedule of online hearings held via Zoom, as well as instructions for how to use the platform. In divorce cases, conducting certain proceedings online can save time in general. It can also eliminate the need to spend hours in attorney's offices or in crowded courthouses, thus helping to reduce your COVID-19 risks.
For those who have never used virtual conference services, it can be awkward at first. Once you sign up for a Zoom account, you can test the platform in your own private meeting to familiarize yourself with various functions and how it works. The Florida Court recommends the following tips to make the entire process easier and more effective:
Dress in a soft, solid color, as bright colors and patterns can impact clarity;
Be mindful of your setting and what appears behind you on screen;
While you want adequate lighting, avoid sitting directly in front of a window, which can cause excessive glare;
Position the camera either at or slightly above eye level;
Look directly at the webcam when talking, instead of at your image or others on the screen.
Let Us Help You Today
To find out more about the options available for conducting virtual divorce proceedings and whether this might be right for you, reach out to our Fort Lauderdale divorce attorney. Call or contact Vanessa L. Prieto online and request a consultation today.
Resource:
local10.com/news/local/2020/07/20/browards-coronavirus-positivity-rises-as-county-passes-40000-cases-and-500-deaths/
https://www.vanessaprietolaw.com/dealing-with-debts-during-your-divorce/