What Happens if Your Spouse Refuses to Agree to a Divorce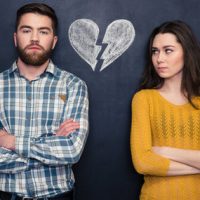 For separated couples, being able to reach mutual agreements regarding a divorce makes the entire process easier, quicker, and less expensive. In contested cases, a spouse who is unwilling to negotiate with you over marital property division, parenting plans, and alimony or child support can drag out your divorce proceedings, necessitating additional meetings with attorneys and added court hearings. While this creates delays and runs up your total expenses, your spouse cannot block you from ending the marriage through their unwillingness to cooperate.
Default Divorce: When Your Spouse Refuses to Sign
Under Florida Dissolution of Marriage Statutes, the only grounds required to file for a divorce in our state are irreconcilable differences or the mental incapacity of one of the spouses. Provided you meet the residency requirements of having lived in Florida for the previous six months, a divorce can be obtained with or without your partner's consent.
To get a divorce, you and your attorney need to file a petition with the local court in the county where you live. In your petition, you will need to list the facts in your case, which include the following:
Your name and that of your spouse;
Your current address, and where you lived during the marriage;
The date and location at which you were married;
The date any marital separation occurred;
The fact that you are seeking a divorce on the grounds that the marriage is irretrievably broken, with no hope for reconciliation.
Once these documents are filed, they will be served on your spouse. If they refuse to sign them, a process server can be used to deliver the paperwork to them at their  home, work, or other location, in order to obtain the required signature. Your spouse will have roughly thirty days to respond to your petition. If they fail to do so, a default divorce may be granted in your favor.
Issues that Complicate Divorce Proceedings
Issues pertaining to children, alimony or child support, and division of marital property can all complicate your divorce proceedings, requiring additional hearings before your divorce can be granted. The judge in your case may order both of you to attend mediation, in an effort to reach an agreement on these issues.
If your spouse refuses to attend or participate in this process, the judge will eventually decide on the matters pertaining to your divorce case, based on the evidence presented. Your spouse's lack of cooperation does not work in their favor, and they could end up losing some of their rights in terms of property division and child time sharing plans, in addition to being ordered to pay your attorney's fees.
Contact Us Today for Help 
When dealing with a spouse who refuses to cooperate in divorce proceedings, it is important to have an experienced attorney on your side, defending your rights. Call or contact attorney Vanessa L. Prieto online to get the legal guidance you need in resolving issues that impact your ability to move on with your life.
Resource:
leg.state.fl.us/statutes/index.cfm?App_mode=Display_Statute&URL=0000-0099/0061/0061.html