When to Appeal a Family Court Decision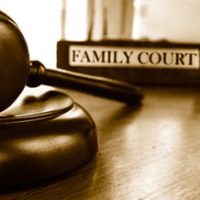 Cases dealt with in the Florida family courts often concern sensitive issues that have the potential to impact the lives of all involved in dramatic ways. After having spent the time and money it takes to assert your rights in a family law case, such as a divorce or child time-sharing dispute, getting a decision that is not in your favor can be devastating. Depending on your situation, you may be entitled to file a family law appeal, asking the court to review the decision made and the circumstances surrounding the issue, in the hopes of getting a more favorable outcome. 
Family Court Appeals Process
The Florida District Court of Appeals provides the opportunity to have court orders reviewed by a panel of judges to ensure your rights were upheld, that a fair ruling was made in your case, and that the proper legal procedures were followed. While filing a family court appeal can be a complex and costly process, it is often worth it to reverse rulings that could have a negative impact on you and your family for years to come.
The steps involved in appealing a Florida family law case include the following:
Filing a notice of appeal, which is generally required within 30 days of any final order that has been issued.
Obtaining transcripts of the court proceedings on which your appeal is based.
Filing disclosures outlining all those previously involved in the case, including both parties, their attorneys, and anyone else likely to be affected. This allows those involved to be notified of your intent to appeal.
Filing briefs, alleging the facts of the case and the specific reasons why you are requesting an appeal.
Gathering and presenting the evidence needed to support your claims.
Once the evidence is presented, the appeals panel will make a decision on whether to deny your appeal and uphold the previous order, or to vacate the order and grant you the right to a new hearing in your case.
When to File an Appeal 
Procedures and guidelines for handling divorce, time sharing, and alimony or child support issues are outlined in detail under the Florida Statutes. Reasons for which you may be entitled to an appeal in these types of cases include:
Errors in how the law was applied in your case;
Newly discovered evidence, such as a spouse who had hidden assets or issues pertaining to child abuse or domestic violence, that was not previously presented in hearings;
In situations where the judge has abused their discretion in issuing an order;
Problems with how a previous attorney handled your case.
In some situations, a modification of an existing order might be a better alternative to filing an appeal. To discuss the options which may be available for rectifying matters which impact you or your children, contact attorney Vanessa L. Prieto. Our Fort Lauderdale family law attorney can advise you on the best course of action, while providing the professional legal representation you need to ensure your best chance of success. Call or contact us online today.
Resource:
http://www.flcourts.org/florida-courts/district-court-appeal.stml